Apple iPhone Apps: 8 best apps for fashion lovers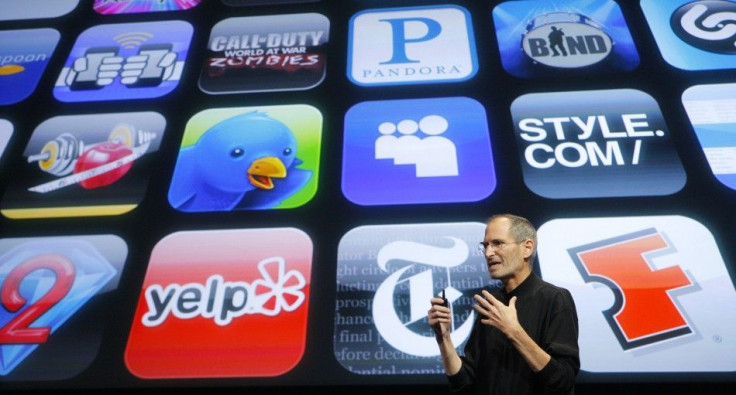 1. Style.com: The Style.com app is great because it streams all the latest fashion news right to your phone. The layout is clear and easy to see on an iPhone screen. The app also features high-quality runway photos so be sure to download this beauty before Fashion Week!
2. Glamour magazine's Ask a Stylist: This app is pretty amazing and a better shopping companion than your best friend. All you do is take a photo of your outfit and upload it. Within 15 minutes you'll have fashion advice from an array of stylists. You can even match your preferences to a particular stylist so you know whose adivce to follow closely.
3. Fashism: similar to number 2 but instead of stylists, you crowd source advice from online community members. This is the best assortment of non-stylist advice givers we've found.
4. TouchCloset: This app is $9.99 and totally worth it. Ever forget the clothes hanging in the back of your closet only to dig them out during spring cleaning and lament your neglect? Forget no more. With TouchCloset take a picture of each item of clothing you own and organize them by category. You'll have your whole wardrobe right at your fingertips and will never forget that fabulous sweater in the back of your closet ever again.
5. WhoWhatWear: This free (yes, free!) app is great if your monthly Vogue subscription just isn't giving you enough style inspiration. Instead of waiting for the new issue to show up in your mailbox, download WhoWhatWear for daily updates on the latest trends.
6. ShopStyle: The absolute best app for shopping on the go, ShopStyle host a wide array of clothing retailers. Making a purchase is incredible simple and for those who would like to save a little cash, ShopStyle also features sale alerts.
7. Fashion ON AIR: Fashion ON AIR brings the latest fashion news to you through stories, links and videos. it's a great multimedia app.
8. Get all the Fashion!: This fashion new aggregator app puts all the latest fashion news from InStyle, The New York Times, Style.com and more all in one place. It's updated through a preconfigured RSS feed.
© Copyright IBTimes 2023. All rights reserved.