Apple iPhone Futuristic Wraparound Display Revisited In New Patent Application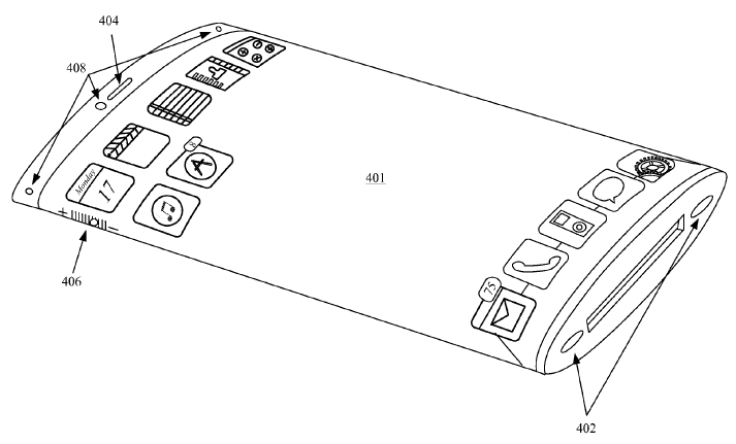 Apple Inc. (NASDAQ:AAPL) revisited its futuristic wraparound display iPhone, according to a recently published patent application.
The patent application, titled "Electronic Device with Wrap Around Display" was published on Thursday by the United States Patent and Trademark Office, revealing that Apple is still exploring the possibility of building an iOS device with a wraparound screen.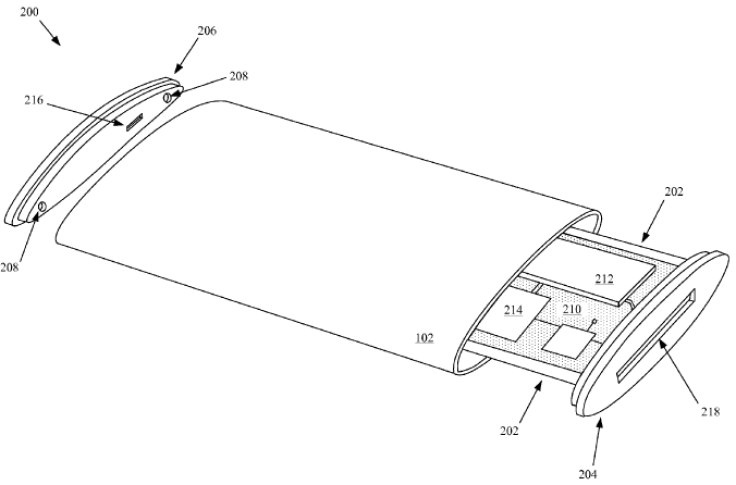 Apple filed a similar patent last year for a device with a wraparound AMOLED screen display, all glass construction and a number of other features. But this latest patent application indicates that Apple has abandoned the original 21 claims of its first wraparound display iPhone patent in favor of this latest patent iteration, which only contains 20 claims.
This time around, the patent application covers potential shapes of an electronic device, which includes elliptical, circular, rectilinear and rectangular shapes.
Patently Apple speculates that Apple may have refiled the patent to speed up the approval process by the USPTO, or that Apple's priorities may have changed.
It's unknown what Apple plans to do with this patent at this time, but it isn't the only one Apple has published in recent months regarding a future iPhone or iOS device.
Also missing from this latest patent application is its previous claim for an all-glass enclosure. However, that claim might have manifested itself in another Apple patent application earlier this week, which describes a process that could create an entirely glass iPhone.
Samsung Electronics Co. Ltd. (KRX:005930) is also rumored to be developing a similar device, according to a patent filed in 2013.
With the release date of the highly rumored iPhone 6 just around the corner, it's unlikely that we'll see this wrap-around display iPhone anytime soon.
The iPhone 6 is expected to contain the 2.2 GHz A8 processor and 2GB of RAM. The iPhone 6 is also expected to contain a sapphire display cover.
While the release date hasn't been confirmed, analysts expect it be released sometime in September in a 4.7-inch and 5.5-inch display options.
© Copyright IBTimes 2023. All rights reserved.