Apple iPhone Sales Could Suffer In Japan: Here's Why
New regulations released by the Japanese government are threatening to lower Apple's sales in the Asian country, a report says.
Apple's iPhones are very popular in Japan. Research by market analyst Canalys reveals that Apple continues to enjoy a huge share in the Japanese smartphone market -- 56.8% during the fourth quarter of 2018 to be exact. The Cupertino-based company obviously outperformed other smartphone makers such as Sharp (9.8%), Sony (8.6%), Samsung (6.8%) and Kyocera (6.2%).
This is expected to change, however, as the Japanese government enacts new legislation that will seek to limit the amount of discounts carriers can place on the smartphones they sell.
According to the Japan Times (via Apple Insider), the Japanese government, in an attempt to lower the Asian country's expensive mobile charges, has decided to cap or limit the discounts a mobile company can give to a mere 20,000 yen ($188). This, according to the report, will prevent mobile companies from giving excessive discounts that ultimately result to giving consumers "excessive benefits."
Aside from putting a cap on the discounts, the new regulations also force carriers to "drastically cut" cancellation fees for consumers who decide to quit in the middle of a two-year contract.
The discount app only applies to new products. Carriers will be allowed to sell devices 24 months or older at a maximum 50 percent discount. If these devices are already discontinued, they can be sold at up to 80 percent discount. Discontinued devices that are only 12 months old can be sold for 50 percent less the original cost.
Apple's response
Apple, seeing that its devices do not meet the conditions stipulated in the new policy, responded by means of a statement saying the new regulations "will take away choice from Japanese customers and result in diminished competition and higher-priced (handsets) in the market." It explained that varying price points give consumers more devices to choose from.
It also said that other companies, which tend to discontinue unpopular devices as quickly as they can release new models, are expected to benefit more compared to those that release only a few models each year.
The policy "will damage companies that provide only high-quality products and possibly lead consumers to choose low-performance products," Cupertino said.
Incentives no more
Apple's iPhones made it big in the Asian country due to some factors, one of which is because they've been sold "with quite a bit of a financial incentive," Hideaki Yokota, an executive analyst at MM Research Institute said.
The iPhone 8, for example, can be bought from some Softbank stores with an 80,000 yen ($755) discount provided that buyers switch from other carriers and agree to sign a multi-year contract. The discount essentially makes it free.
The new regulations, however, will prohibit this kind of promotion and is expected to affect Apple's sales in Japan.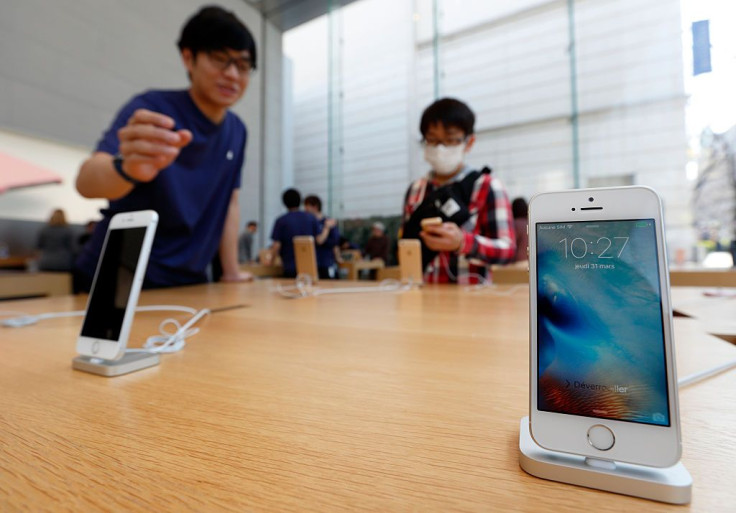 © Copyright IBTimes 2023. All rights reserved.