Apple iPhone SE Release Imminent As iPhone 5S Goes Out Of Stock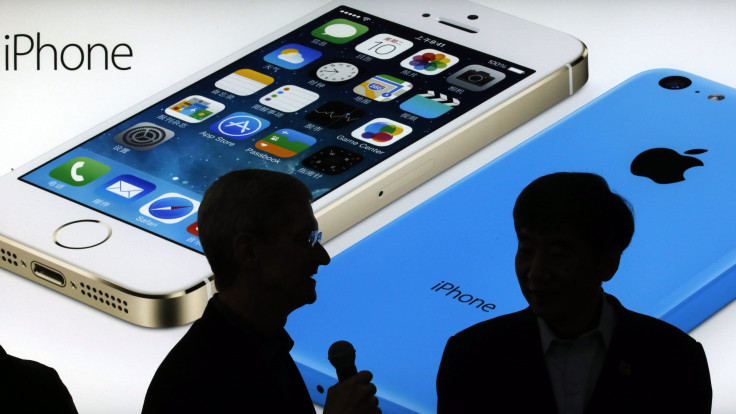 Apple is speculated to announce a new 4-inch iPhone SE smartphone on March 21. Its arrival seems imminent as the online stores of the U.S. carriers and retailers have very less or no availability of the iPhone 5S.
According to 9 to 5 Mac, there are no direct links available for iPhone 5S on Target's website. There is no news on whether the retailer will replenish the stocks of the iPhone 5S.
On Walmart, the unlocked iPhone 5S is listed as "Rollback." It means the retailer is trying to clear the stocks of iPhone 5S and it won't be selling more units once it goes out of stock.
The different variants of iPhone 5S through Sprint and Verizon are listed as "Sold Out Online" on Best Buy. Even unlocked variants of the smartphone is sold out with the retailer. Best Buy too has not mentioned whether it will be adding more units of iPhone 5S.
On Verizon, the 32 GB iPhone 5S in colors like space gray and silver are listed as "out of stock but coming soon." Its gold variant is available for purchase for $499, but its shipping date is not mentioned.
The 16 GB model is available in space gray and silver colors with a shipping date of March 18. Apparently, March 18 was initially rumored as the iPhone SE release date. AT&T's online shop mentions that it will ship the iPhone 5S units between March 16 to 23.
Recent rumors have suggested that even after the launch of the purported Apple iPhone SE, the Cupertino company will continue to sell the iPhone 5S at a reduced price. However, it seems that Apple may no longer sell the iPhone 5S or sell it in a limited manner by making few variants available in the U.S.
The publication has claimed that Apple may continue to sell at reduced price in countries like India where its popularity is growing and where the iPhone SE may take more time to release. The recent reduction of iPhone 5S stocks with retailers and carriers are an indication that they are preparing for the arrival of the iPhone SE.
The iPhone SE, 9.7-inch iPad Pro and new bands for Apple Watch are expected to get announced on March 21. The new iPhone and iPad are expected to be available for purchase from March 25.
© Copyright IBTimes 2023. All rights reserved.