Apple iWatch Release Approaches As Cupertino Opens Siri To Third-Party Features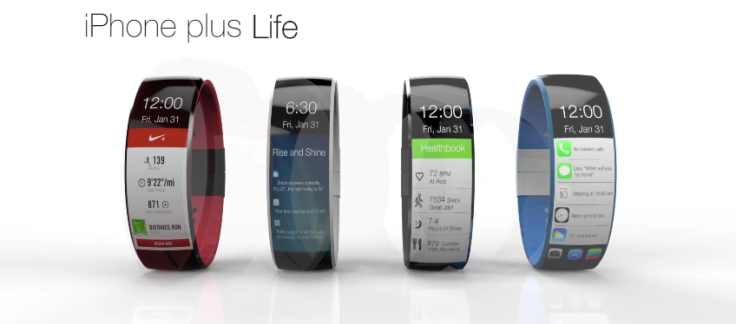 Apple (NASDAQ:AAPL) is working to make Siri, the digital personal assistant appearing on iPhones everywhere, work better with services and apps from other parties, according to a report from The Information. Currently, Siri only works with third parties like Wolfram Alpha, with whom Apple has a direct business deal in place.
Apple hopes to connect Siri to more third-party services like Facebook (NASDAQ:FB) since voice-interaction software will likely play an important role in the long-rumored iWatch. The smaller displays provided by wearables will require companies like Apple and Google to offer new ways for users to interact with a device. Search apps are a key battleground for the technology, since they often act as a jumping off point that allows users to connect with the goods or services they are looking for. Voice search is of particular interest in a smartwatch since it allows users to operate a device hands-free.
For Apple, a notoriously secretive company that's protective of its services and the apps it allows to run on its products, opening up Siri to third-party software means that changes are afoot to offer more hands-free capability. By improving the functionality of Siri, Apple hopes to move ahead of competitors like Google (NASDAQ:GOOG) and Microsoft (NASDAQ:MSFT).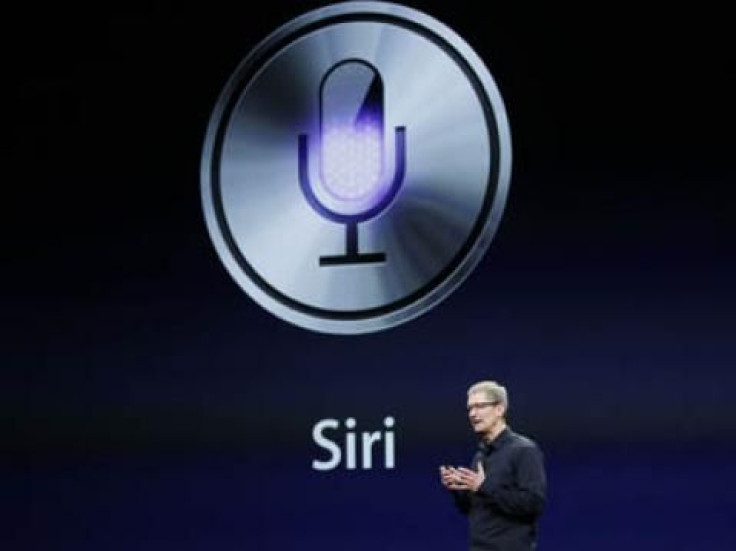 The Mountain View, Calif.-based search giant's Google Now is praised by iPhone and Android phone users alike for its ability to read notifications well beyond the standard text message. One capability involves pulling flight information from an email and creating a scannable barcode that an airport traveler can use as a boarding pass, as well as offering updates on whether the plane is on-time or not.
Microsoft is also hard at work on its own digital assistant, which it says will provide greater functionality than Siri or Google Now. While Microsoft lags far behind in the mobile space, all three companies are attempting to increase the functionality of search apps in general -- and the ability of voice-based search to provide more information when users need it.
Most analysts peg the iWatch for a release date sometime in 2014, and some say it could be unveiled alongside the iPhone 6.
How Will Apple Cover The iWatch Display?
Reports from February say that Apple may use a flexible screen for the iWatch, allowing it to bend and mold to a user's wrist. And there are rumors that flexible AMOLED could be used for the iWatch display, along with silver nanowire film for touch sensitivity.
However, for a touch sensor and screen to work, they require some kind of protective coating. Corning, the upstate New York manufacturers of Gorilla Glass 3, is still developing a product called Willow Glass, capable of being bent to extreme curves and back again without breaking. It has demo'ed Willow Glass at the Consumer Electronics Show in Las Vegas, but says it still has work to do before the material is ready for consumer devices.
One executive gave a 2016 timeline for when Willow Glass would be available for consumer electronics. If what Corning tells investors is true, and no one beats the New York manufacturer to the punch, a truly flexible iWatch might not be available until the third generation of the Apple wearable.
Corning said in January that it had developed a way to manufacture 3D-shaped Gorilla Glass. It announced that a new glass is capable of conforming to curved shapes necessary for the production of wearables, like the iWatch, as well as smartphone screens like the LG G Flex.
In January, Corning also said that it would introduced a microbial feature into the company's glass, by adding ionic silver to the mix that resists the growth of bacteria, mildew, mold and algae. The manufacturer is ramping up the advancement of its surface products as Apple looks towards alternatives, such as sapphire glass, which it currently uses to cover the rear camera on iPhones, as well as the Touch ID fingerprint sensor on the iPhone 5S.
Apple has constructed a factory in Arizona to increase production of sapphire glass, run by partner GT Advanced. The factory is reportedly capable of manufacturing enough sapphire glass for the entire production of the iPhone 6.
Corning's SVP Tony Tripeny was asked about sapphire at a recent conference. Unsurprisingly, as CNET reported, he did not think too highly about the competing material's ability to cover devices.
"It's about 10 times more expensive. It's about 1.6 times heavier. It's environmentally unfriendly. It takes about 100 times more energy to generate a sapphire crystal than it does glass," Tripeny said, noting that it transmits less light, which would mean dimmer devices or a shorter battery life.
© Copyright IBTimes 2023. All rights reserved.