Apple iWatch Rumors: Smart Watch Could Feature Magnetic Induction, Curved Glass Screen, Solar- And Motion-Charging Options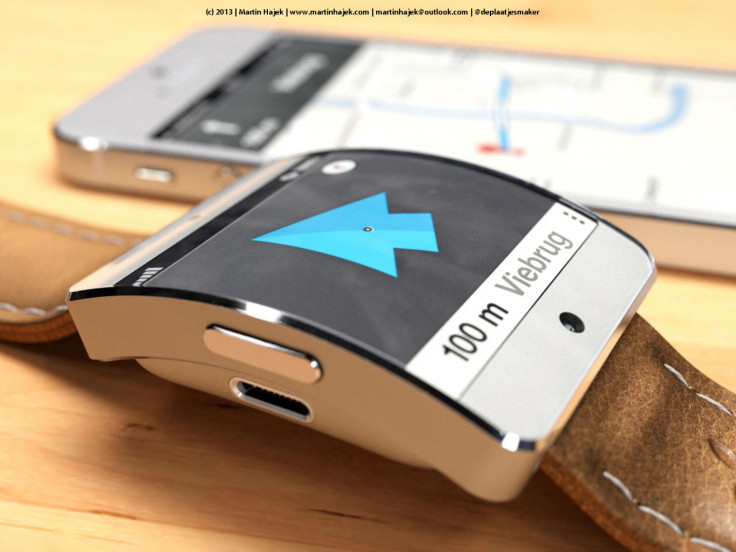 Apple's (NASDAQ:AAPL) highly anticipated smart watch, presumably dubbed the "iWatch," could feature some new charging options as the company is rumored to be exploring a number of possible technologies, including using magnetic induction and solar power, according to a report from The New York Times.
One of the new charging methods, the Times' report said on Sunday, uses the magnetic-induction technique, allowing users to charge their batteries wirelessly. Some of Nokia's (NYSE:NOK) smartphones have a similar feature, which helps produce a magnetic field that creates voltage to power the phone when it is placed on a charging plate.
The report also quoted "people close to the efforts," who revealed that the iWatch is expected to sport a curved glass screen, and one reason behind the decision is to incorporate a solar-charging layer into the screen, which could power the device during the daytime. Apple reportedly posted a job listing on its website last year seeking engineers with experience in the solar power industry to work on mobile devices.
Despite being traditional, the battery within the iWatch is rumored to have a thin, curved design that could easily suit a flexible solar panel layer, the Times reported.
In addition, Apple is also said to be working on another charging method that leverages on movement -- a technique, which, according to the report, is already featured in some modern watches. In 2009, Apple filed for a patent that explained how a person's swinging arm, while walking, could activate a tiny charging station to generate and supply power to the device.
In July, Apple was awarded a patent for a flexible battery shape that could fit in future products such as a smart watch. According to the company, the design allowed "the battery to be shaped to fit a form factor of the electronic device."
According to some media reports last month, battery life has been one of the main reasons for Apple to delay the release of the iWatch. The reports said that early prototypes of the iWatch only saw a battery life of two to three days, leading Apple to look into other alternative technologies for the device's screen to help extend battery life between charges.
© Copyright IBTimes 2023. All rights reserved.