Apple Launches Battery Replacement Program For iPhone 6s Devices With Spontaneous Shutdown Issue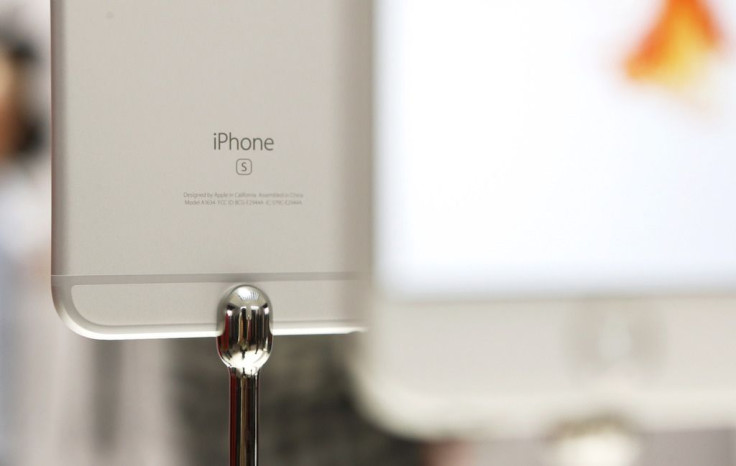 Apple confirmed over the weekend that some iPhone 6s users from China were experiencing unexplained battery issues. This past Sunday, the tech giant launched a program allowing affected customers to get the battery replaced for free.
Apple first started receiving reports of the issue last week from a Chinese consumer-protection group. Users said that their iPhone 6s units began spontaneously shutting down on their own even when they still have 50 percent of battery life left. Their devices would only turn on when it's been plugged into a wall adapter, according to CNET.
Apple has acknowledged that only a limited number of iPhone 6s units are affected by the problem. The tech giant said on its battery replcaement program page that the only iPhone 6s units affected by this issue were manufactured between September and October 2015. Apple also made it clear that this is not a safety issue unlike what happened with Samsung's Galaxy Note 7.
Apple didn't specify when it found out about the problem, how it knew it was related to the batteries or how it determined which iPhone 6s devices are affected by the issue, according to the Wall Street Journal. This also marks the second time that Apple offered a free battery replacement program for its iPhones.
For users who may have problematic iPhone 6s devices, they should contact an Apple Authorized Service Provider, an Apple Retail Store or the Apple Technical Support online to know if their iPhone 6s device is eligible for the free battery replacement. Customers will have to visit one of those service providers in person, so that their iPhone 6s can be examined. Apple also warned users that mobile carriers are not participating in the battery replacement program.
Users are also reminded to back up their data via iTunes or iCloud, turn off the Find My iPhone feature and then erase all data on their phones to prepare for the battery replacement process. If a user's iPhone 6s is damaged in a manner that impedes the battery replacement, that must also be fixed but with extra charges.
The battery replacement program is available worldwide, but Apple may restrict repairs to the country or region where it was purchased and it doesn't extend the standard warranty coverage. The program also covers iPhone 6s batteries for three years after the first retail sale of the unit.
The battery replacement program was launched just a week after Apple announced the screen repair program for the iPhone 6 Plus flickering display and touch-screen issues, as pointed out by Ars Technica. iPhone 6 Plus users will only have to pay $149 to get their devices fixed as long as the display itself isn't broken.
© Copyright IBTimes 2023. All rights reserved.