Apple Lawsuit 2019: Tim Cook's Firm Faces Lawsuit Over AirPods Patents
Companies normally file patent applications so that, when granted, their ideas and inventions will be protected by laws. When certain individuals or groups use those patented ideas or intellectual properties, they can then be legally prosecuted by those who own them.
Pinn, a company known for manufacturing a clip-on wireless device, has filed a lawsuit against Apple in California, alleging that the iPhone maker has "infringed and continues to infringe one or more claims" of its patent, known as the '491 Patent.
The so-called '491 Patent is a patent for an "electronic device with wireless earbud." This patent described a "personal wireless media station including a main body and a wireless earbud." The device described in the patent is Pinn, an all-in-one handsfree device that the company designed as a "clip-on extension" of a smartphone.
Pinn uses Bluetooth to connect to smartphones, has an LED display that tells users who's calling and allows them to read text messages, has a 3.5mm port so users can plug their favorite wired headset, and an in-ear headphone that can be used like today's wireless headphones.
Pinn, Inc. claims that a representative of the company only referred to as "Mr. Kim" approached Apple with the technology used on the Pinn wireless clip-on device before the Cupertino tech giant released the AirPods. The lawsuit claims that these events happened in October of 2016.
The lawsuit alleged that Pinn's Mr. Kim contacted Apple's Tim Cook and Adrian Perica via email and provided them with necessary information about the clip-on device. Mr. Perica responded to Mr. Kim on Oct. 22 the following year, saying "Thanks for reaching out, but this a pass for us," the lawsuit claimed.
Mr. Kim reportedly gave Apple information about the Pinn device, including some details relating to a pending patent application. This application was approved and eventually became the '491 Patent. Pinn, Inc. also alleges that one of Apple's own patents cited Pinn's '491 Patent. Pinn, Inc. seeks trial by jury and unspecified sums as payment for damages and infringements.
It's worth noting that Pinn, Inc. filed its patent application on June 16, 2017, and received approval a few months later. Apple Insider noted that Apple, on the other hand, filed a patent application for technologies used on the AirPods on June 5, 2015 - around two years before Pinn, Inc. filed for an application.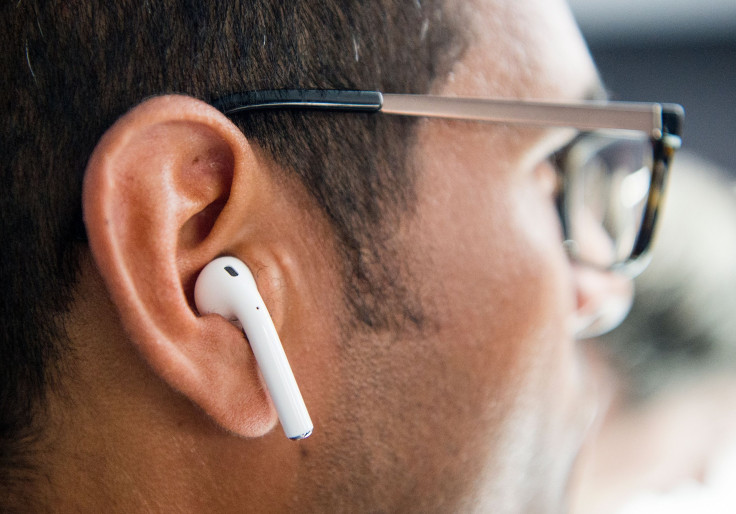 © Copyright IBTimes 2022. All rights reserved.
FOLLOW MORE IBT NEWS ON THE BELOW CHANNELS