Apple Music Already Under Investigation For Possible Antitrust Violations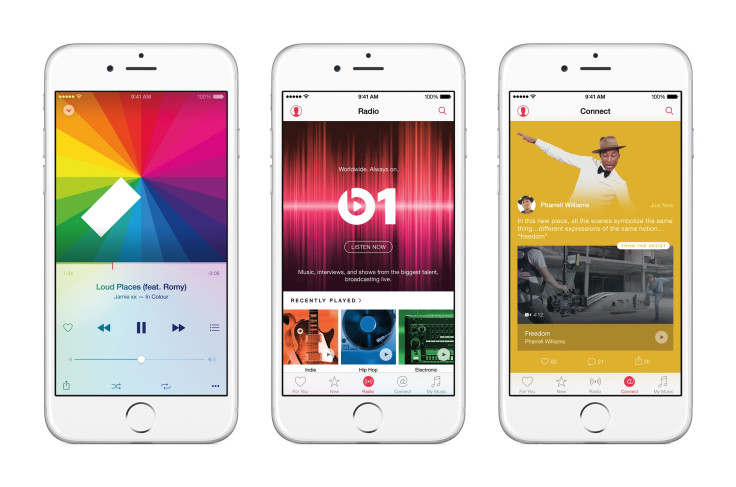 UPDATE 9:05 p.m. EDT: Universal Music Group said although it has cooperated with the attorneys general of New York and Connecticut, the music company does not expect the investigation to go much further. "It is our understanding that, given these representations, the attorneys general have no present intention to make further inquiries of UMG in this regard," a spokesman for the company said.
Original Post:
It's been one day since the unveiling of Apple Music, but already the upcoming music-streaming service is under investigation for possible antitrust violations Apple may have committed while building up the service's 30 million-song catalog. New York Attorney General Eric Schneiderman and Connecticut Attorney General George Jepsen confirmed they are both keeping tabs on the music service along with the European Commission, the New York Times reported Tuesday.
"We will continue to monitor that market to ensure that consumers and competition are protected," Jepsen told the Times in a statement.
This isn't the first time Schneiderman and Jepsen have clashed with the iPhone-maker over antitrust violations. The two were part of an investigation that culminated in a 2013 federal ruling that found Apple violated antitrust law when it signed up book publishers for its iBookstore for e-books.
When it comes to Apple Music, the two state attorneys general are curious about Apple's decision not to include a free tier as is offered by other players in the space, most notably Spotify, the market leader. Instead, Apple Music will offer users a free three-month trial after its launch on June 30. After that, users will have to pay $9.99 per month for a single subscription or opt to pay $14.99 for a family subscription supporting as many as six users.
The investigation has also been confirmed by Universal Music Group, which said in a letter it has no agreements in place that would prevent Apple Music from instituting a free tier.
"It's important to ensure that the market continues to develop free from collusion and other anti-competitive practices," said Matt Mittenthal, a spokesman for Schneiderman, according to the Times.
© Copyright IBTimes 2023. All rights reserved.