Apple Music Vs. Spotify Vs. Tidal: Streaming Music Services Have Vastly Different Catalogs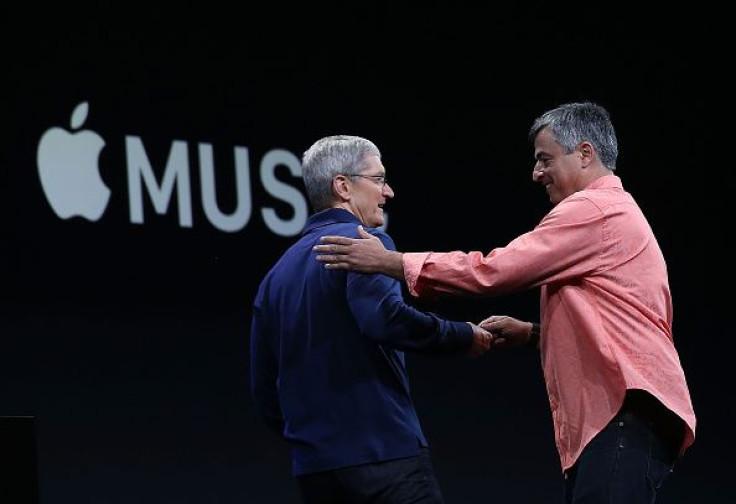 Within minutes of Apple unveiling Apple Music, its competitors proudly welcomed it into the arena for a fight. "Welcome, Apple. Seriously. Welcome to the most exciting and important frontier since the digital music revolution began 16 years ago," read a note published by Rdio CEO Anthony Bay.
The note, an allusion to a similar note Apple wrote to IBM many years ago, continues: "We look forward to responsible competition in the massive effort to make music available legally for anyone to enjoy anytime, anywhere."
Apple did not get to where it is today by developing the first generation of a product; it did not make the first PC, laptop, music player or smartphone. It got there by developing versions of products that deliver an easier, more intuitive, more aesthetically pleasing user experience, at a time when more people are getting used to the idea of using them.
And so, before the great marketing war among them begins, here is a quick look at how Apple's competitors stack up against one another, and what Apple is up against.
Catalog
At their core, Apple Music and its competitors offer unlimited access to most of the world's pop music. Just how much music each service offers, however, varies quite a bit. Taylor Swift, who pulled all of her music off Spotify but kept her back catalog on other services, including the Apple-owned Beats Music, is a famous example, but she is not the only artist who sees differences among the services: The catalog available on Spotify is a full 33 percent smaller than the catalog available to Rhapsody subscribers.
Whether Swift's songs will be available on Apple Music is an open question. A track from her most recent album, "1989," appeared in a screenshot shown during Monday's presentation, but no official statements have been made about how much of Swift's music Apple Music will carry.
Apple Music vs. Competitors | SoftwareInsider
Audience
Though it's growing at breakneck speed, the reality is that the streaming music market still has a long way to go. Just a few weeks ago, Hans-Holger Albrecht, the CEO of Deezer, an on-demand streaming music service based in France that has customers in more than 180 countries, said the market is in its infancy.
"We are really at the very, very beginning of the market development," Albrecht told Music Ally.
Apple Music will certainly make things very competitive very quickly -- the company announced Monday its new service will launch in 110 countries at the end of this month, and it intends to sign up 100 million paying customers in short order. To get there quickly, it will offer its customers a free three-month trial membership.
Even if it gets just a quarter of that total, that would instantly dwarf the market shares of its competitors. While Spotify boasts 60 million users worldwide, just a quarter of them pay a monthly subscription fee. The rest of the field trails far behind that total.
Number of Subscribers to Top Streaming Services | SoftwareInsider
© Copyright IBTimes 2023. All rights reserved.