Apple Patents Self-Driving Car Technology That Functions Through Interactions
KEY POINTS
Apple filed a patent that was published a few days ago
The patent is titled "Guidance of Autonomous Vehicles in Destination Vicinities Using Intent Signals"
The Apple patent talks about a self-driving technology that uses interactions to control the vehicle
An Apple patent envisions an autonomous car technology where commands are expressed through voice, touch, and gestures. The patent is titled "Guidance of Autonomous Vehicles in Destination Vicinities Using Intent Signals." Filed on Aug 2 and published last Jan 23, it shows a future innovation in self-driving technology that operates through interactions.
Apple Patent Explains Voice Command Technology
Based on the Apple patent, the self-driving car would heed to voice commands on where the driver wants it to go. The vehicle does the driving, navigation, and parking. In other words, Apple seemingly wants to use a Siri-like technology for controlling self-driving cars in the future.
The voice command technology on the Apple patent is pretty impressive. Users don't even need to give specific instructions in order for the vehicle to comply. For instance, if the user wants to eat Thai food, they could simply instruct the vehicle, and it would take them to the nearest Thai restaurant.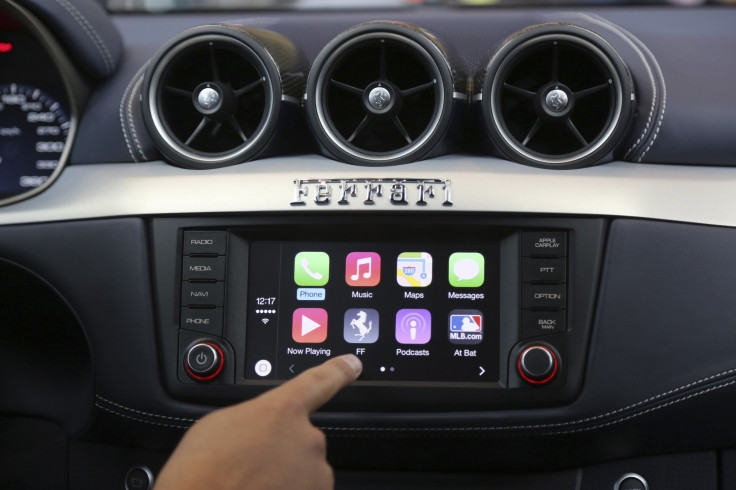 Apple Patent Explains Gesture-Based Technology
The Apple patent also mentions that the technology could read touch-based intent signals, gazes, and gestures by using sensor devices. It is a neat technology that involves the use of a smartphone. For instance, the driver uses the smartphone to give the vehicle a specific parking spot. The car would park itself on the same precise spot as instructed.
As for the primary touch interface, the Apple patent states that it would present a massive touchscreen interface with iOS. Additionally, both touch and gesture interfaces would come with predictive features for instructions on the direction the user would like to vehicle to go. The Apple patent does not say if it would be for the Apple Car self-driving technology or if it is merely a software that it could sell to other vehicle companies.
At this point, it is still unclear if Apple has any plans about the rumored Apple Car under the name Project Titan. In 2014, the Cupertino tech giant Apple began working on Project Titan, which is an electric car project going through research and development. In 2017, Apple CEO Tim Cook clarified that the company was working on the autonomous car system and not the car itself.
Despite this, TF Securities Analyst and Apple Tipster Ming-Chi Kuo believe that Apple is still working on an Apple Car that might arrive between 2023 and 2025. Also, it is worth noting that this is just a patent, which means that there's a chance that it could remain a concept or could be mass-produced for consumers.
© Copyright IBTimes 2023. All rights reserved.