Apple Products 2020: All Devices Tim Cook's Firm Is Releasing Despite COVID-19 Outbreak
KEY POINTS
A report reveals that Apple is making a lot of progress with its upcoming devices
Its workers continue to work from home amid the lockdown
Some devices will be released according to schedule
Amid the current coronavirus problem, Apple has found a way to continue working on its devices in order to be able to release them during the year.
A new report from Bloomberg reveals that despite the current situation in relation to the COVID-19 pandemic, Apple is continuing with the development of its devices and is set to release them during the year.
9To5Mac noted that the report does not dive into specifics regarding each of the devices, but does talk about how the company continues its processes while its employees are working from home. Despite COVID-19, "Apple hasn't paused its efforts to build future devices," the report said.
The report indicates that Apple is working on more than one device. It said Apple's employees are working on a new 13-inch MacBook Pro, a new Apple Watch, a new iMac, budget iPads, a new Mac mini, a refreshed HomePod and a refreshed Apple TV. The report added that the development of the iPhone 12 remains on track, and might be released during the expected fall window.
Bloomberg also indicated that Apple is working on various operating systems and is bent on releasing them during WWDC 2020, even if the event will only be held online. These operating systems include iOS 14, iPadOS 14, macOS 10.15.5, watchOS 7, and tvOS 14.
Not without challenges
It's worth noting that Apple is paying the price to have these devices and operating systems developed in time for release this year. The Cupertino based tech giant is forced to do some of things that it hasn't done before, so that it can meet its target deadlines.
For one, Apple doesn't normally let its engineers and workers take home devices that are still in development unless they're near completion and in need of real-life situation testing. Now, the company is forced to let select workers bring early versions of their devices home so they can continue working on it during the lockdown.
Still, Apple, which is known for its secrecy, is trying to lighten the situation a bit. Bloomberg reported that the company started a contest where employees are encouraged to share photos of their work at home setup. Those working on confidential projects, however, are advised to avoid sharing images revealing the project.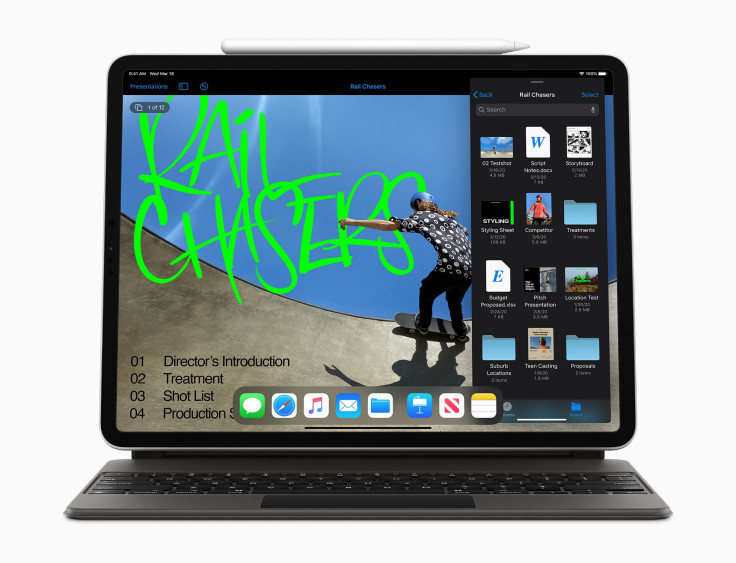 © Copyright IBTimes 2023. All rights reserved.