Apple Releases iOS 11.4 Beta 4 To Developers, Beta Testers: What's New?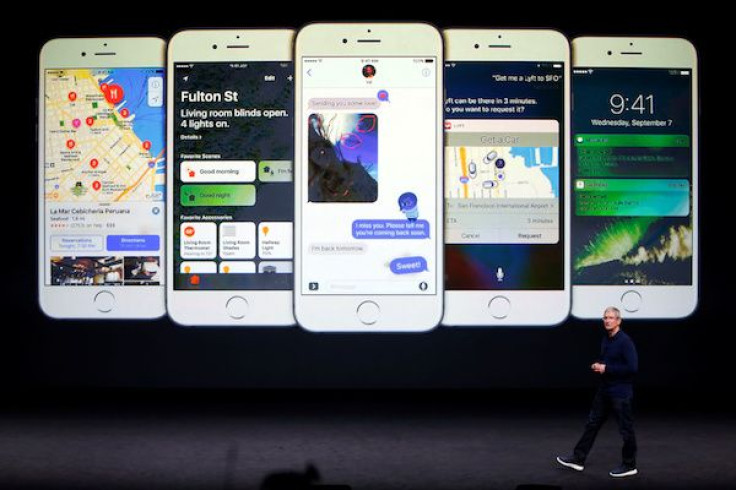 Apple has rolled out a new pre-release version of iOS 11.4. Beta 4 comes a week after the previous build and over a month after iOS 11.3. It comes with performance improvements but one feature that was introduced in iOS 11.4 beta 3 has now regressed.
Apple seeded iOS 11.4 beta 4 to developers on Monday and public beta testers on Tuesday. The latest beta build comes with some notable performance improvements, so testers will notice how beta 4 is much smoother than beta 3.
Strangely, one new feature that was introduced in beta 3 has regressed. The previous build allowed the volume icon in Control Center to be live-updated when users adjusted the volume. With the latest build, the live-update feature on the volume icon has noticeably become slower, as pointed out by Apple Insider.
It's possible that the regression is a deliberate move by Apple so that the feature will only reflect the final changes a second after the user has manually adjusted the volume. Or, it could be a bug that will be addressed by another beta build or the final public version.
Other than the delayed live-update feature of the volume icon, beta 4 delivers when it comes to improving the performance of the system. This is evident in how the single-core Geekbench test rating of the iPhone X running the latest beta gains an average of 50 points, while the multi-core test rating obtains a 300-point increase.
Apple's iOS 11.4 is the next major update of the iOS 11 operating system. It is expected to come with the new ClassKit framework for schools that was announced at the Cupertino giant's March 27 event. It will also bring support for Messages on iCloud and AirPlay 2, as per MacRumors.
It's also possible for the next update to come with support for HomePod stereo sound, since the feature was spotted in the first beta but went missing in the second beta. Lastly, iOS 11.4 will introduce a new (PRODUCT)RED wallpaper for the iPhone 8 and iPhone 8 Plus. Sadly, the wallpaper will not be available on the iPhone X.
Registered developers and public beta testers can now download and install iOS 11.4 beta 4. Developers can get the update from Apple's Developer Center. Beta testers can download the new beta build over-the-air provided they have properly configured their test devices.
© Copyright IBTimes 2023. All rights reserved.