Apple Remains Top Tablet Vendor In Q2 Despite Fall In iPad Sales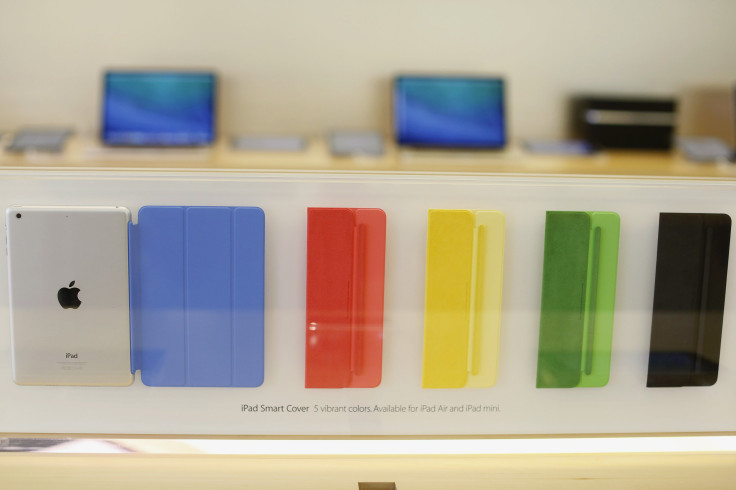 Apple Inc. (NASDAQ:AAPL) remained the world's leading tablet vendor in the second quarter of 2014, accounting for nearly 27 percent share of the worldwide tablet market, according to a new report released by International Data Corporation, or IDC, on Thursday.
During the three-month period ending in June, Apple shipped 13.3 million iPad units, compared to 14.6 million units in the same period last year. Although Apple's tablet business suffered a 9.3 percent decline over the second quarter in the previous year, the company still led Samsung Electronics Co Ltd (KRX:005935) in market share by nearly 10 percentage points. The South Korean tech giant shipped 8.5 million tablets in the second quarter, accounting for 17.2 percent of the market.
"Until recently, Apple, and to a lesser extent Samsung, have been sitting at the top of the market, minimally impacted by the progress from competitors," Jitesh Ubrani, a research analyst at IDC, said in a statement. "Now we are seeing growth amongst the smaller vendors and a leveling of shares across more vendors as the market enters a new phase."
Apple and Samsung were followed by Lenovo Group Limited (HKG:0992), which continued to grow and surpassed Asustek Computer Inc. (TPE:2357) to move into third spot. Lenovo shipped 2.4 million units and grabbed 4.9 percent of the market. Asus and Acer Incorporated (TPE:2353) rounded out the top five, with a 4.6 percent and 2 percent share of the market, respectively.

Apple revealed during its June quarterly earnings announcement Tuesday that the company sold only 13.2 million iPads during the period, a 9.2 percent decline from the 14.6 million iPads it shipped a year ago.
According to IDC, the market share of other vendors outside the top five grew to an all time high as new vendors entered the tablet segment. Overall, the worldwide tablet market grew 11 percent year-on-year in the second quarter with shipments reaching a total of 49.3 million units.
Although total tablet shipments declined from the first quarter of 2014, IDC believed that the market will experience positive, albeit slower, growth through the year.
"We can also attribute the market deceleration to slow commercial adoption of tablets," Jean Philippe Bouchard, IDC's research director for tablets, said in the statement. "Despite this trend, we believe that stronger commercial demand for tablets in the second half of 2014 will help the market grow and that we will see more enterprise-specific offerings, as illustrated by the Apple and IBM partnership, come to market."
© Copyright IBTimes 2023. All rights reserved.