Apple Retina iPad Mini Release Date Nears: Launch Delayed Reportedly Due To Burn-In Issues On Sharp's LCD Panels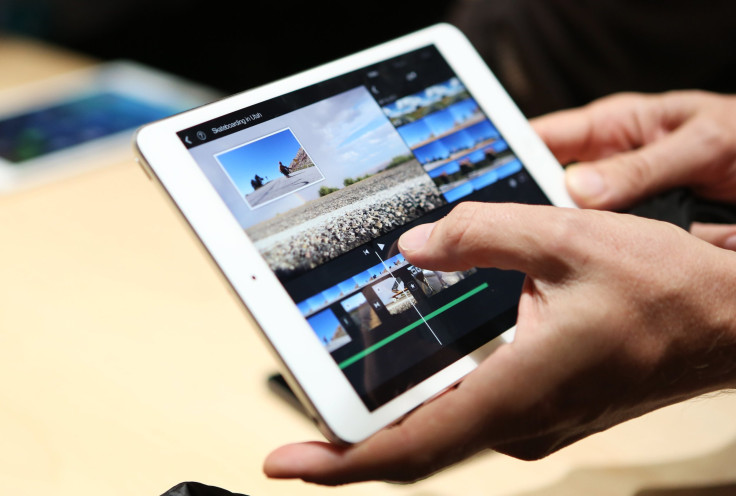 Adding to the ongoing chatter that production issues surrounding Apple's (NASDAQ:AAPL) Retina iPad mini have occurred due to failure of Sharp (TYO:6753) and LG (NYSE:LPL) to produce enough displays for the new tablet, a report claimed on Friday that screen burn-in issues on Sharp-made LCD panels is likely holding up the release of the device.
Sharp is said to be having problems with its indium gallium zinc oxide, or IGZO, display technology, which in turn is causing low yield rates for Retina display panels to be used in the second-generation iPad mini, Korean website ETNews reported, citing industry sources.
The report said that it is a malfunction with Sharp's thin-film transistor, or TFT, implementation, that is at fault, causing burn-in on some produced displays. Although the LCD burn-in is not visible to the naked eye, the affected panels do not meet Apple's Retina display standards.
Here is an excerpt from the ETNews report:
"The burn-in problem was caused by the drastic reduction of the pixel size. The resolution of the 7.9-inch iPad mini with Retina display is 2048×1536, about four times clearer than the existing 1024×768 products. LG Display used the amorphous silicon (a-Si) for the substrate, whereas Sharp used IGZO. The pixel of the smartphone display is smaller than that of the iPad mini Retina panel, but as the Low Temperature Polycrystalline Silicon (LTPS) technology is used, it can be produced stably. The pixel of the iPad mini Retina is the smallest among those products using a-Si. Sharp failed to solve the chronic problem of IGZO, i.e. uniformity, and its yield went down."
Supporting an earlier rumor that Samsung (KRX:005935) was brought in to produce Retina displays for the new iPad mini, the report also claims that the setback supposedly prompted Apple to turn to the South Korean tech giant for additional supply starting in 2014.
If the burn-in issue remains unsolved, says the report, Apple may consider the LTPS technology, which is less affected by the problem. However, as LTPS is generally used on displays for smaller devices such as the iPhone, Apple may not be able to mass produce the displays for larger screens in part because of scalability issues, MacRumors reported.
It is worth mentioning here that even Apple's CEO Tim Cook said last week that it was "unclear whether we will have enough for the quarter or not." As for an expected release time-frame for the Retina iPad mini, Apple said that the device would be available by the end of November.
© Copyright IBTimes 2023. All rights reserved.