Apple TV's Games And Apps Restricted To Paltry 200MB: Is It Dead On Arrival?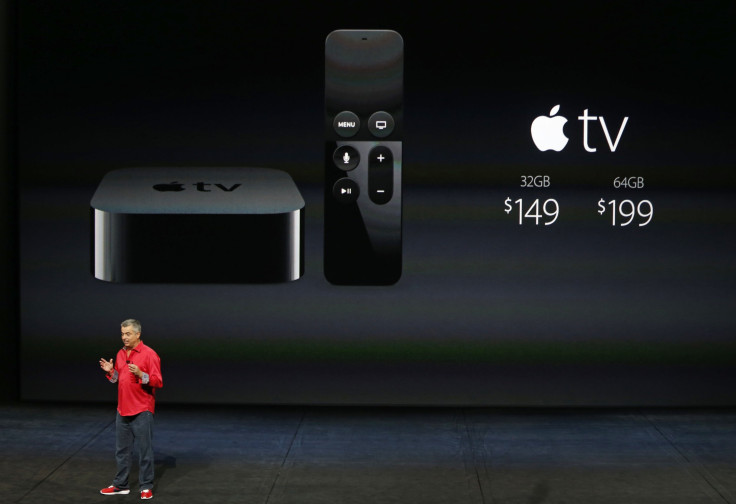 Apple took the wraps off the new Apple TV on Wednesday, at an event in San Francisco. It now supports games and apps running on the powerful A8 processor. The company has made available documentation so that developers can get started bringing their creations to the big screen.
Unfortunately, Apple's restrictions mean that the likelihood of Apple TV taking on Sony and Microsoft at gaming is very slim. Developer Jared Sinclair has discovered that "tvOS" apps are limited to 200 MB in size, with anything beyond that size having to be loaded using "on-demand resources." Those are resources that the app can download when needed from the App Store.
There is only so much that can be hosted online before porting games to the platform will become impossible, and Apple's solution is far more cumbersome than the Xbox One and PS4 approach, where the whole game is either downloaded or stored on a Blu-ray Disc. Developers may find ways to bring impressive titles to the Apple TV despite the restriction, but with blockbuster games on the iOS App Store exceeding 1GB, it seems a harsh restriction for a box with 32GB base model storage.
The updated set-top box also seems to fail to live up to expectations for cord cutters, drawing the question: If it's not for gamers and it's not for cord cutters, who is it for? The answer may lie somewhere in the middle, acting as a "good enough" solution for those that don't demand the greatest games or all the hottest features. For now, however, it's a disappointment for gamers hoping that Apple could give the big names a run for their money.
© Copyright IBTimes 2023. All rights reserved.