Apple vs. Venmo: How Apple Pay Stacks Up Against P2P Payment Competition Square Cash, Facebook, Google, Snapchat, Paypal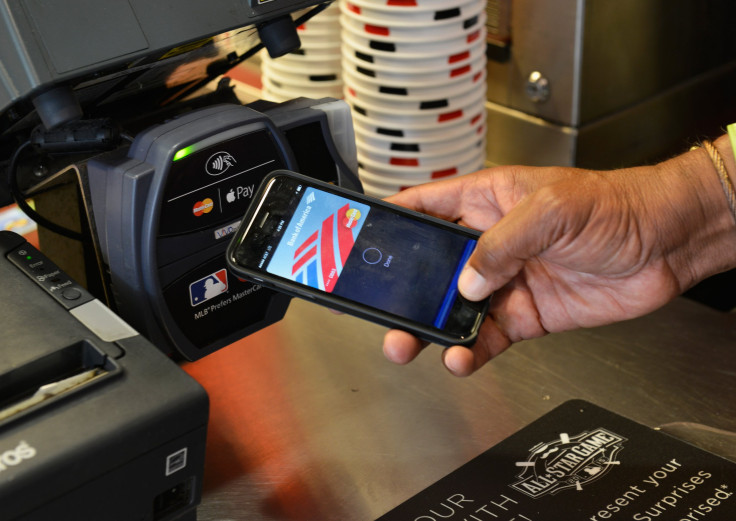 Apple's next venture into mobile payments could enable iPhone owners to send money to each other. But even if it manages to convince banks to jump on board, it faces a growing field of services, all vying to grab a share of person-to-person (P2P) payments -- or money sent between people via a mobile phone.
P2P payments are expected to grow from $5 billion in 2014 to $17 billion by 2019, according to a Forrester Research study released in fall 2014. And there's plenty of competition to help get it there. For instance, PayPal's Venmo saw payment volumes jump 200 percent to $2.1 billion during the three month period ended Sept. 30, compared to the year prior. Not to mention banks have cooked up their own mobile payment networks. Apple may try to use that network to bootstrap its expansion of the Apple Pay mobile payment service. It also filed a patent application in July, detailing an encrypted peer-to-peer mobile payment service that can also facilitate transactions using wireless communication standards such as Bluetooth and near-field communication.
Here's a look at five competitors Apple faces if it enters the P2P payments market.
Venmo
The PayPal-owned mobile payment service is easy to use. Just sign up with an email address or Facebook account, pair a checking account or debit card and you're ready to send and receive money from anyone who also has Venmo. The service also has a social "news feed" which displays friends' recent transactions.
For the most part the service is free. But if you choose to use a credit card to fund transactions, a 3 percent transaction fee applies. Money sent is initially limited to $300 a week, but after a user is verified the limit is raised to $3,000 a week, according to Venmo support. Businesses are not allowed to use the service for payment collections.
Square Cash
The Square-backed service, Square Cash, is a fairly simple app that allows its users to send, receive and request money from each other. There aren't any social streams with Cash. But it does have some unique features of its own, such as cashtag, a unique username that allows people outside of Cash to make payments to a specific user.
The fees on Cash are also on-par with Venmo with free debit payments and a 3 percent fee for credit card transactions. The difference is Cash allows businesses to use the service to receive customer payments with a 2.75 percent fee. Personal accounts are initially limited to sending $250 a week. But when that limit is breached, the service will ask for personal information to raise the limit to $2,500.
Facebook Messenger
The social networking giant's Messenger has a big bag of tricks. In addition to sending GIFs and stickers, the messaging service can also facilitate mobile payments between friends. To send a payment, tap the dollar sign icon at the bottom of the chat window, plug in the amount and add a debit card. The money will be sent to the recipient at no additional cost.
The receiving user just has to add a debit card when first using the service. For now the service is limited to residents of the U.S. with a debit card issued by a U.S. bank.
Google Wallet
Google originally launched Wallet in 2011 as a mobile payment service aimed at in-store transactions facilitated through "tap and pay" near-field communication technology. But in the years after it launched, it failed to gain traction among businesses and consumers. The service was eventually replaced with Android Pay in September.
But that didn't eliminate Google Wallet. Instead Google transformed the app into a P2P payment service to send, receive and request money from friends and colleagues, much like Venmo and Square Cash. Customers who also use Gmail can use the service to send money to other correspondents.
Snapcash
Created in partnership with Square, Snapcash allows Snapchat users to send and receive cash among users within the United States. Since Square handles the processing of each transaction, the service has similar limits, initially $250 a week for sending money. But after a user's identity is verified, the limit is raised to $2,500.
To send money in Snapchat, users need to set up Snapcash in the settings menu. After that, sending money is as simple as plugging in the amount in a chat window and waiting for the Snapchat button to turn green before hitting send.
© Copyright IBTimes 2023. All rights reserved.
FOLLOW MORE IBT NEWS ON THE BELOW CHANNELS