Android Pay Is Finally Here To Take On Apple Pay And Samsung Pay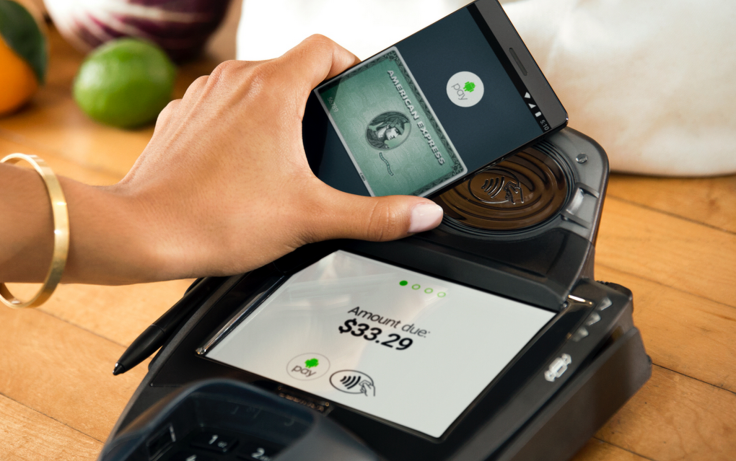 LONDON -- Google Inc. announced Android Pay was coming to replace Google Wallet at its I/O conference in May and now, three-and-a-half months down the line, the feature is finally ready for prime time, launching in the U.S. on Thursday in over one million locations.
Android Pay, just like Apple Pay, will allow users to store their credit and debit cards on their smartphones, and use their smartphone's NFC chip to simply tap-and-pay at any location equipped to handle this payment method. The service is initially limited to the U.S. and locations where Google says it will be "rolling out gradually over the next few days."
Android Pay will support cards from the four major payment networks -- American Express, Discover, MasterCard and Visa -- and will initially support customers of major U.S. banks, including American Express, Bank of America, Discover, Navy Federal Credit Union, PNC, Regions Bank, USAA, and U.S. Bank. The search giant says that support from Wells Fargo will be available in the next few days, while Citi customers will get support in the coming weeks and Capital One support is labeled as "coming soon."
Google says that over one million locations will support Android Pay at launch, including major retailers like Staples Inc., Whole Foods Market Inc., Walgreens, Office Depot Inc., and Toys "R" Us. Users will also be able to store loyalty cards and special offers in the app too, with Google adding the ability to use Android Pay for in-app purchases later this year.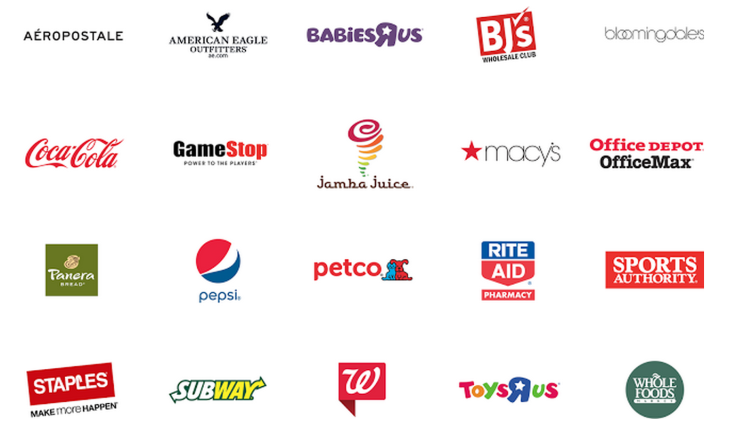 To use Android Pay you will need an Android smartphone running Android 4.4 (KitKat) or higher, which, according to Google's developer dashboard, means 60 percent of Android users will be eligible. The app will be automatically pre-loaded on all Android smartphones sold by AT&T Inc., T-Mobile US Inc., and Verizon Communications Inc. The Android Pay app will be available to download from the Google Play store "in the next few days" says Google while those who already have the Google Wallet app installed will be able to access Android Pay through an update.
Android Pay is Google's latest attempt to replace your wallet. Google Wallet, launched in 2011, failed to catch on in the way Apple Pay has since its launch last year, because of lack of support from both retailers and wireless carriers, as well as the fact that it simply didn't work all that well. But Google will be hoping that the world has moved on enough and customers will now fully embrace mobile payments and trust it with their most valuable data.
To that end, Google says security is at the heart of Android Pay and is supported by industry standard tokenization.
"This means your real credit or debit card number isn't sent with your payment. Instead, we'll use a virtual account number that provides an extra layer of security," Google's Pali Bhat, director of product management for Android Pay, said.
While Android Pay will be compared directly to Apple Pay, its most direct competitor is likely to be Samsung Pay, a similar service that the South Korean company launched in the U.S. last month, though it is obviously limited to Samsung smartphones.
How To Download Android Pay
While Android Pay has launched, it is not really available yet, with Google saying that everything is "coming in the next few days." However if you are really eager to pay for your Walgreen's shopping with your smartphone, then there is a way to download the app now. A note of warning first, however, that this process is somewhat involved and it may be easier to simply wait for Google to roll out the update to your phone.
The first thing you need to do is update to the latest version of Google Play Services, which you can download from APK Mirror, which also has instructions on installation. Older versions of Google Play Services will simply not allow Android Pay to work.
You can then download the Android Pay APK here. It has the same package name as Google Wallet but once installed will become Android Pay. After the installation, you will be asked to add a credit or debit card, or import an existing one from Google Wallet.
© Copyright IBTimes 2023. All rights reserved.