Apple Watch 3 Release Date Rumors: Device Expected To Come With Glass-Film Touch Display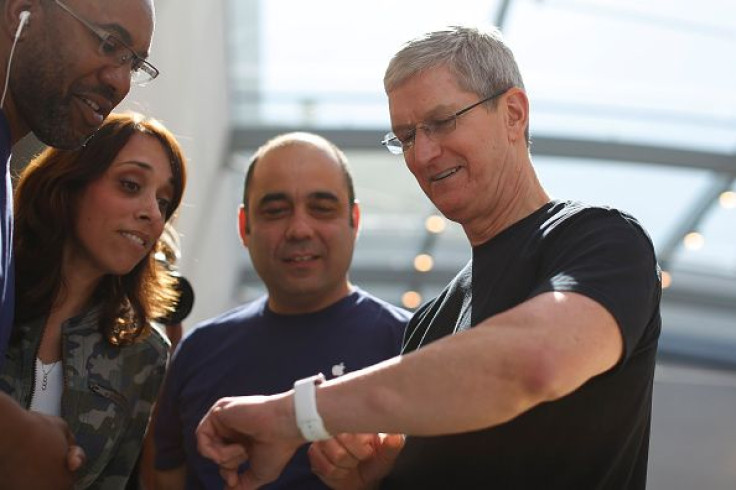 The Apple Watch 3 release date is later this year and will reportedly feature a glass film touch screen display, according to a DigiTimes report.
The new display comes after TPK Holding, which has been a supplier of touch panels with two glass pieces for the Apple Watch, is considering halting its production for the devices after it was "unable to hike yield rates" for touch on lens (TOL) touch panels to a "reasonable level," industry sources told DigiTimes.
DigiTimes reported:
"The difficulty in raising yield rates for TOL panels comes from the curved surface of Apple Watch screens that complicate the manufacturing for touch sensors, the sources said, adding the low yield rates resulted in losses for the company in 2016."
To address the company's profit needs, TPK will concentrate on 3D sensor-based touch panels for phones with OLED displays this year and back away from production of touch panels for Apple Watch.
Instead of TOL for the next Apple Watch, Apple will adopt a glass film touch screen, produced by Taiwan-based General Interface Solution or Hong Kong-based Biel Crystal Manufactory. Shipments are reportedly set to begin in the second half of 2017.
The Apple Watch is expected to launch alongside the iPhone 8 in September. The wearable device is rumored to have a better battery life. Meanwhile, KGI Securities analyst Ming-Chi Kuo said last summer the device could come with an LTE chip for cellular connectivity this year.
Apple sold an estimated 6 million units of the Apple Watch for the fourth quarter of 2016, the figure is significantly lower than the projected 12 million units back in early 2016.
© Copyright IBTimes 2023. All rights reserved.