Apple Watch, AirPods May Be Spared From Trump Administration Tariffs
After expressing dissatisfaction with an escalating trade war, tech giant Apple appears to be spared from the Trump administration's China tariffs. Sources who spoke to Bloomberg said the White House will release a list detailing which products will be hit by the $200 billion worth of tariffs as soon as Monday and a couple of Apple products are not on the list.
Specifically, the Apple Watch smartwatch and AirPods headphones were excluded from President Donald Trump's upcoming Chinese tariffs, according to Bloomberg's sources. Those two items exist under a product code that was left off the list — the same product code includes similar devices made by Apple's competitors, so it is not just Apple being left out of the administration's trade war.
This new development came less than two weeks after Apple wrote in a letter to the United States government that the White House's upcoming tariffs would hurt the company.
"It is difficult to see how tariffs that hurt U.S. companies and U.S. consumers will advance the Government's objectives with respect to China's technology policies," Apple's letter stated.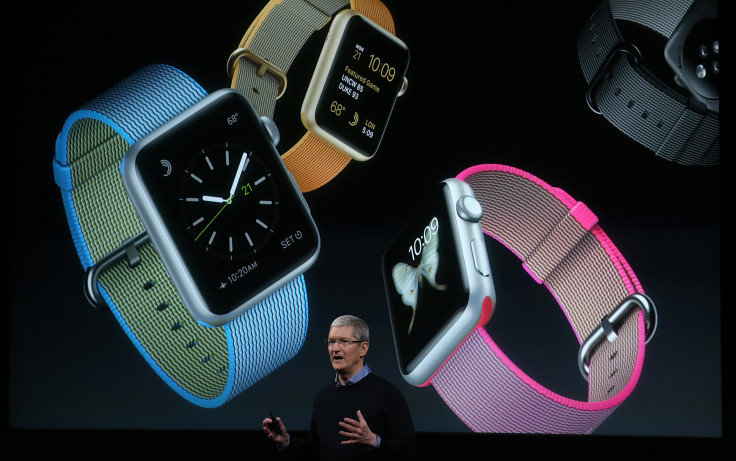 In response, Trump told Apple to start manufacturing more of its products in the U.S. if the tariffs would significantly hinder its profit margins. A Bank of America Merrill Lynch analyst wrote last week that the iPhone, in particular, could see a significant price increase if Apple were to suddenly manufacture the popular smartphone in the U.S.
The analyst note concluded that iPhone prices could go up by as much as 8 to 20 percent, depending on how much manufacturing Apple moved stateside. However, there never seemed to be much fear from Apple that its flagship smartphone would be affected by Trump's tariffs.
CEO Tim Cook said over the summer that the iPhone would likely not be hit by the U.S.-China trade war crossfire. Apple's letter to the government did not contradict Cook's statements, as the company was more concerned about things like the Apple Watch, Apple Pencil, AirPods and more.
The newest Apple Watches will launch on Sept. 21. Shares of Apple (AAPL) closed at 217.88 on Monday, down 2.66 percent.
© Copyright IBTimes 2023. All rights reserved.