Apple Watch App Guide Reveals Reliance On iPhone: Apple Releases Watch SDK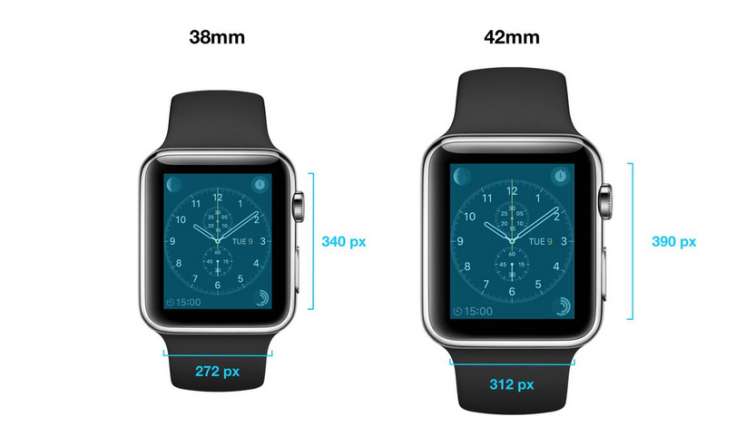 Apple unveiled the tools that will allow app developers to extend their iPhone apps onto the company's forthcoming Watch on Tuesday. Apple Inc.'s first wearable will not actually run apps at first, instead it will mostly display information processed by the company's iPhones, the documentation reveals.
WatchKit will allow app developers to test how their iPhone apps will interact with the Watch, but does not allow them to develop apps specifically for the wearable. Apple says that it will allow more "native" apps, or those made by third-parties specifically for the Watch, "later next year."
Apps on the Watch will be largely processed by the iPhone, at least the first crop of them. Time-keeping services, such as dates and times, run independently on the Apple Watch, but not much else. The WatchKit software development kit, or SDK, confirms previously-released information about the Apple Watch -- that without a powered-up iPhone, it's significantly less "smart."
Apple is placing numerous restrictions on developers hoping to create early apps for the Watch, which will frequently communicate with iPhones using Bluetooth Low Energy (BLE). Some developers say that the experience will impede the number and quality of apps not made by Apple.
"For those of you who weren't around to experience the joy of limited memory on the first iPhone, WatchKit is going to be an eye opener," software developer Craig Hockenberry said on Twitter.
The Apple Watch will connect to iPhone apps in three different ways. The first allows apps to show notifications that wearers can interact with, much like those found on Google Inc.'s Android Wear smartwatches. This could be something as simple as a notification from Facebook that a user could either "Like" or dismiss, or something more complex like changing iTunes' volume on your iMac.
The Apple Watch will also have "Glances," or a quick view of notifications that cannot be interacted with. Watch Apps, coming next year, will have their own user interface, or UI, and features.
The Apple Watch also ships in two different sizes, with the new SDK revealing their resolutions: the 1.5-inch model (272 x 340) and the 1.65-inch model (312 x 390), offering a comparable sharpness to existing devices from Samsung, and slightly higher number of pixels-per-inch than Motorola's Moto 360. Videos will not work on the Apple Watch's tiny screen, but "pre-rendered animations" based on "a series of static images" will, much like popular GIF-animated image files.
Apple's documentation also alludes to different screen sizes for future Watch models. The way that design elements are displayed for Watch apps is relative. That means visual elements of Watch apps, like the placement of a text box, button or image, are determined by their distance from the top-left corner. While developers currently have to make some changes so that apps look right on Apple's new, larger iPhones, WatchKit will allow for a simpler transition should Apple unveil a larger Watch.
© Copyright IBTimes 2023. All rights reserved.