Apple Watch Could Get New Wrist Action Functionality Soon
KEY POINTS
Apple has a muscle detection patent for smartwatches which could be used in Apple Watch.
A simple flick of the wrist could activate an Apple Watch feature
Apple has yet to reveal any statements about its next Apple Watch additions
Apple's smartwatch could a new feature where the watch could read hand movements such as a clenched fist as command gesture. The new gesture feature is not yet on any Apple Watch Series iterations and is still a patent as of now. The new feature could also make things faster for its users.
According to the new patent, the new feature is applied on the smartwatch's band and detects muscle movement of its wearer's wrist. Depending on the wrist movement detected on the band, the Apple Watch would respond with a device feature.
As seen on Patently Apple's report, the example shown on the patent is a clenched fist used to answer a call instead of tapping on the green call button on the screen. This feature is new for smart watches as most makers often rely on the smartwatch's display to activate features for the users.
Applying this wrist muscle detection feature could potentially change the Apple Watch's control scheme and could focus on this more often. So far, Apple and none of its competition has yet to fully implement the movement detection feature on the watch's band.
If this feature is about to be revealed soon, it could show up in the upcoming Apple event in March or be part of the announcements in the Worldwide Developers Conference in June.
However, Apple's patents are known to just stay as plans as not all of them are added into products and developed in any form at all. Fans will have to wait on the official announcement of the next Apple Watch to check if this feature will make it.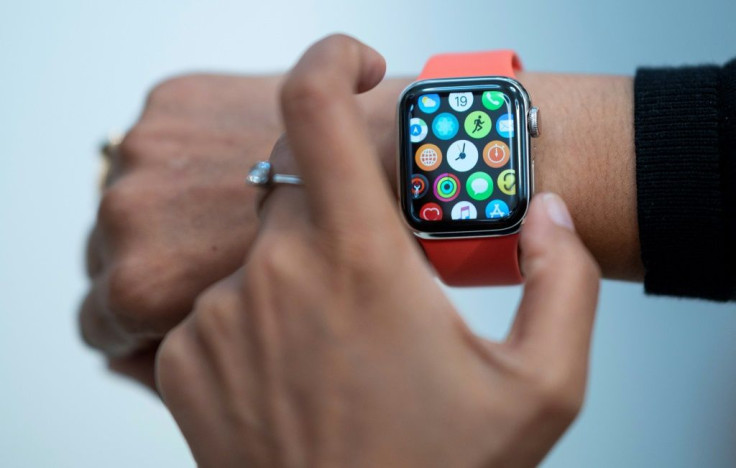 © Copyright IBTimes 2023. All rights reserved.