Apple Watch Could Soon Help Patients Manage Parkinson's Disease
A new patent reveals Apple's plans to create a new device, likely a new iteration of its popular Applw Watch, that can help Parkinson's Disease patients and doctors manage the condition.
Apple is working to add more features to future iterations of the Apple Watch. According to a new patent application published by the U.S. Patent and Trademark Office (spotted by Apple Insider), one of these features will be the ability to monitor and keep track of a person's condition in order to help treat Parkinson' disease and see if he or she is suffering from tremor symptoms.
In the patent, the Cupertino tech giant explained that there is an "estimated 600,000 to 1 million cases" of Parkinson's Disease in the U.S, and that 60,000 cases are added to that number with each year.
Apple stated that PD patients are typically treated using dopamine replacement therapy, which results in a reduction of some the disease's symptoms. However, the effectiveness of the treatment lessens over time, and causes some side effects to surface. One of these side effects is call "Dyskinesia."
The Cupertino tech giant asserted in the patent filing that dyskinesia "is an uncontrollable and involuntary movement that can resemble twitching, fidgeting, swaying or bobbing." These movements, along with tremors associated with PD, tend to occur when other symptoms or features are managed well using medication.
Physicians, however, face different challenges when it comes to giving medications to PD patients, Apple noted.
"A patient's quality of life is largely dependent on how precisely clinicians titrate and schedule the patient's medications to minimize the patient's symptoms. This is a challenge for clinicians because each patient has a different combination of symptoms that can change and become more severe over time," Apple said.
Apple's plans involve putting some sensors into the Apple Watch so that it can monitor a patient's movements all-day. The data will then help doctors carefully plan and adjust medications. It will also help patients manage their activities based "around symptom patterns."
The promising invention is seen to help the numerous PD patients in the U.S. and other places. The timing for release, however, remains unknown at the moment. The Apple Watch is currently being used for a slew of functions not limited to telling time – it is also used to monitor for signs of atrial fibrillation, is used to call for help during hard falls, and is used for health records.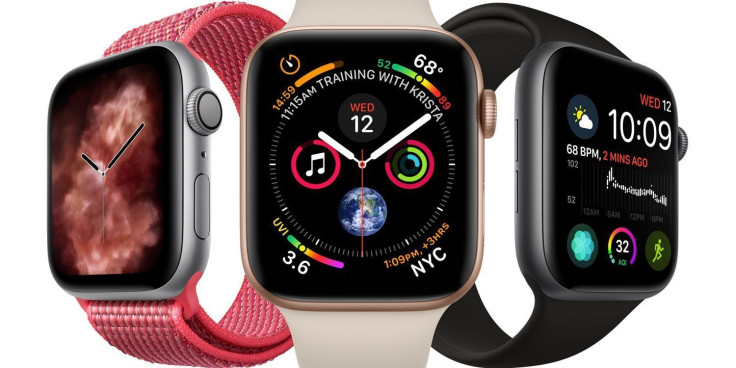 © Copyright IBTimes 2023. All rights reserved.