Apple Watch With Touch ID In The Works?
A new patent published by the U.S. Patent and Trademark Office reveals the possibility that the next Apple Watch might feature Touch ID and more.
Apple's latest wearable, the Apple Watch Series 5, has been hailed as the best health and fitness tracker available in the market today, besting other wearables in many aspects. Previous reports indicated that the upcoming Series 6 will be even better, offering faster performance, improved water resistance, and might be equipped with technologies new to the device.
A new patent published by the USPTO reveals one of the key technologies that might come with the Apple Watch Series 6. The patent titled "Wearing dependent operation of wearable device," first spotted by Patently Apple, describes an Apple Watch having sensors that are capable of detecting whether the wearable is being worn, so that the device can work accordingly.
The patent describes that wearable devices such as the Apple Watch can work in a "connected" and "disconnected" state. The device is connected when it is being worn by a user, and disconnected when it is not worn.
The device operates differently depending on the state it is in. When in an active, connected state, the wearable will be able to monitor a user's condition using its sensors. The Apple Watch, for example, will be able to keep track of a person's heart rate, or if he or she has fallen hard, when it is in the connected state.
Wearables in a disconnected state, on the other hand, can't use its sensors to monitor heart rate or to determine if the user has fallen. It can do things that do not require it to be worn. For example, wearable devices in the disconnected state can still tell time, receive touch inputs, and so on.
Apple's latest patent describes technologies that will allow wearables to determine whether they are worn or unworn so they can switch from being in a connected state to a disconnected state, and back.
The technologies will work this way: the Apple Watch will have sensors in it, or in an "attachment member" (like an Apple Band or an arm band). These sensors (which can be electrocardiographic sensors, photoplethysmic sensors, galvanic skin sensors and/or others) will be used to detect if the device is worn or not.
The device will automatically switch from connected to disconnected state when the device is removed, but will require users to authenticate when the device is worn again. The device can authenticate the user using the aforementioned sensors, or with help from fingerprints received by a touch sensor. This, in effect, is Touch ID.
The patent indicates Apple's intention to make the Apple Watch a smarter, more secure watch using Touch ID and more sensors. It doesn't indicate a release date, though.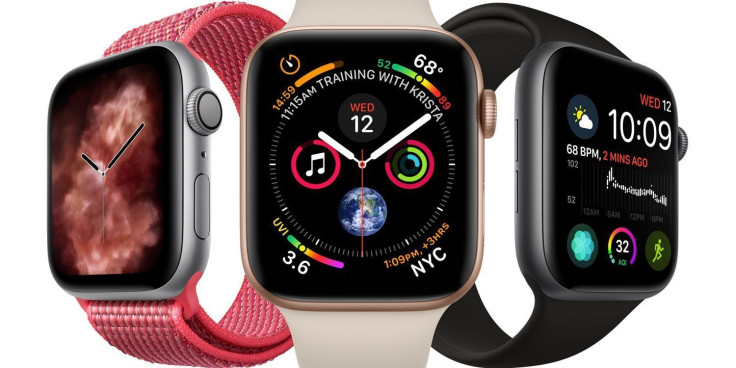 © Copyright IBTimes 2023. All rights reserved.