Apple Watch: Four Questions Apple Didn't Answer About It's Smartwatch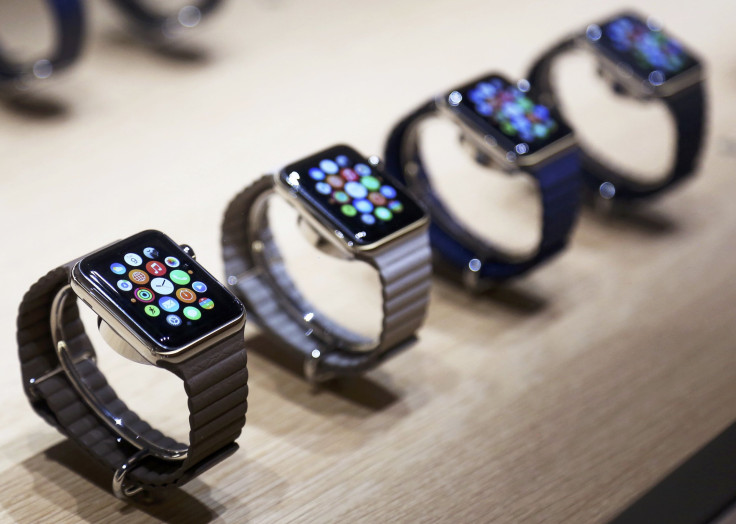 Apple Inc. answered some questions about its new product category, the Apple Watch, particularly price and battery life. But it raised more questions in the process.
We now know the Apple Watch will last "all-day," about 18 hours with average use, Apple CEO Tim Cook said, putting down earlier rumors the Watch would hardly make it through the day. Still there are many questions left unanswered.
How many apps?
The company has demonstrated some things you'll able to do with it when it comes out, such as sending messages by drawing sketches or using apps from some high-profile companies such as Instagram, American Airlines, WeChat, Facebook and more.
Beyond some of the sample apps demonstrated on stage (such as Shazam), Apple hasn't said just how many apps will be available at launch. But the company will have many developers to tap: At least 380,000 registered for its paid program, which could create apps of its own.
What happens without iPhone?
Apple has yet to show how useful the watch will be when it's away from the iPhone to which it's paired. After all, many of its functions are dependent of the iPhone's mobile data connection. Some, such as fitness tracking will be able to work without the Watch connected to the phone. Yet it's unknown how the rest of the apps will fare without an iPhone nearby.
What's the lifecycle?
Watches are long-term purchases, especially high-end ones that get passed down for generations. So, just how long will Apple Watch last? Will it be useful in five years? Three years? These are still unanswered questions and the upgrade cycle of the Apple Watch is perhaps the most important detail left out for both Apple and its customers. While it may be able to convince owners to upgrade its cheaper models on a more regular basis, it's unlikely the company can easily do the same with its $10,000 18-karat gold Watch Edition, which has no more functionality than the entry-level model.
This is where software will play an essential role in keeping the Apple Watch relevant, said Carolina Milanesi, Kantar Worldpanel chief of research. "If you look at the iPad you already start to see the difference -- the life of it is extended through the software."
Pinning down a definitive replacement cycle for the Watch is a different story as well, since Apple won't have carrier subsidies to rely on to push constant upgrades every two years. Instead upgrades are likely to come from sheer want. "There's a huge component that's visceral, Milanesi said. "I don't have a reason to upgrade. It is just something I want to do."
What will be compatible?
Unlike most of Apple's mobile devices and music players, the Apple Watch is expected to be compatible only with an iPhone 5 or later model. But it hasn't said whether the company ever would open up the device to cross-compatibility with Android, amid reports Google plans to do so with Android Wear.
While historically Apple tends to keep compatibility within its own ecosystem, the company is reportedly exploring an entry into Google's mobile OS with the relaunch of Beats Music later this year.
© Copyright IBTimes 2023. All rights reserved.