Apple Watch Sales Q3 2015: Analysts Say Up To 5 Million Sold, Trumping iPhone Debut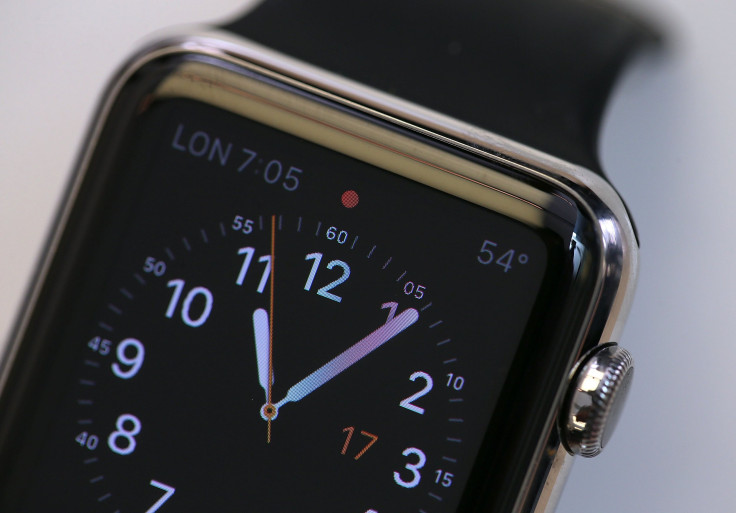 When Apple Inc. reports its fiscal 2015 third-quarter earnings on Tuesday, execs will likely talk about iPhone, Mac and iPod sales. What you won't hear from them is specific numbers on Cupertino's newest hot product -- the Apple Watch.
Apple's silence on the issue has made it difficult for analysts to measure the gadget's performance. Estimates for the watch's first quarter range from 3 to 5 million units sold for the first quarter. But even on the low end, that would place the Apple Watch well above the first iPhone and on par with the first iPad for debut sales.
It's no secret that Apple intended to keep Apple Watch numbers veiled behind its "other products" category for what it explained are competitive reasons. That segment also includes revenue from Apple TV, iPod, Beats Electronics and accessories. "To be straight, I am not very anxious in reporting a lot of numbers on Apple Watch because our competitors are looking for it," Apple CEO Tim Cook said in an October earnings call. "So aggregating it is helpful from that point of view as well."
Since Apple's data on watch sales isn't publicly available, the next best thing at the moment is third-party metrics, such as the estimates provided by Slice Intelligence. The data it released on July 7 pointed to a 90 percent drop in Apple Watch sales in the U.S. since its launch. That was interpreted by some publications, such as Engadget, as proof that Apple has a flop on its hands. But others looking at the data were hesitant to call it conclusive.
"To see US-only online purchases drop after a period of pent-up demand and as store inventory becomes available is not interesting and says almost nothing about the product's performance," Asymco analyst Horace Dediu wrote in a blog entry critiquing the data. Not to mention the steepest falloff recorded by Slice occurred when Apple began taking reservations for Apple Watch in-store pickups.
Apple Watch Sport (38mm) | SpecOut
Waiting For Apple Watch 2.0
Even if the first-generation Apple Watch doesn't quite take off immediately, there's still hope for the product. Back when the iPhone launched in June 2007, it was missing tons of features that come standard on just about any smartphone these days -- 3G, LTE, picture messaging, apps and even copying and pasting text. And its starting price -- $499 -- was expensive to U.S. consumers at the time. The iPhone series didn't truly take off until Apple launched its successor -- the iPhone 3G -- a year later.
It's too early to say the Apple Watch will follow a similar trajectory to the iPhone. But if the history of Apple's products is any indicator, maybe analysts should be keeping an eye on how the Watch's next revision fares.
UBS analyst Steven Milunovich estimated 3 million Apple Watches sold in Apple's third quarter, according to Bloomberg. From a financial standpoint, that many watches could bring in $2 billion in revenue for Apple, according to estimates from Think Big Analytics analyst Carl Howe. It's tiny compared to the sales Apple derives from the iPhone each quarter. But it's 50 percent more than the $1.3 billion in revenue smartwatches pulled in globally for all of 2014, according to market research company Smartwatch Group.
Total Apple Watch estimates for 2015 wildly vary anywhere between 8 and 30 million, with analyst consensus hovering around the 15 to 20 million range. Apple is expected to report its fiscal 2015 third-quarter earnings on Tuesday after the bell, followed by a conference call to discuss the results at 5 p.m. EDT/2 p.m. PDT.
© Copyright IBTimes 2023. All rights reserved.