Apple Watch SE Overheating Problem Reported By Some Users In South Korea
KEY POINTS
The Apple Watch SE is an affordable choice for those who want to try out the Apple wearable
Some users in South Korea, however, reported that the device has major overheating issues
Apple has yet to release an explanation about the cause of the issue
Apple's newest budget smartwatch, the Apple Watch SE, appears to have a serious problem, according to a post in the Reddit forums. At least six users in South Korea have reported that their wearable suffers from unexplained overheating problems, which leads to the device being unusable, and in worst cases, even dangerous to users.
The Reddit post summarized six such reports that were posted between Oct. 10 to Oct. 19. The post said the overheating issue affected both the GPS and Cellular models of the Apple Watch SE 40mm. No specific color was singled out as the issue allegedly occurred in Space Gray and Silver variants, with the Nike edition being affected as well.
Several photos show that the overheating occurred in the same spot across all affected Apple Watch SE models: near the top-right portion of the display, right beside the Digital Crown.
The reason for the overheating remains currently unknown, and since there's no device teardown publicly available at the moment, it's difficult to say which component could've caused the increase in device temperature.
The one who posted the reports on Reddit, however, indicated that if Apple recycled older Apple Watch designs for the Apple Watch SE, "the overheating spot is above the display connectors, between the Taptic Engine and the digital crown." Still, it's too early to arrive at a conclusion regarding the cause of the problem.
Individual accounts
According to the reports, the overheating problem affected new and days-old Apple Watch SE units. The issue can also occur regardless of whether the device is charging or not and whether or not it is in use.
One particular Apple Watch SE owner, for example, said the device was received on Oct. 17. The owner didn't mention if the device was charged before use, but they said the device "suddenly got hot" while it was worn on the wrist. The issue was reported the same day the device arrived – on Oct.17.

Another report said the device was placed in the charger before its owner went to bed. When the owner woke up, the device already showed markings on the screen indicating that it overheated.

Another report said the device was also placed in the charger before the owner went to sleep. The owner wore the device upon waking up, and after about 15 to 20 minutes, the owner started to feel "something cold (describing hot feeling cold when it is really hot) and hot right after" and quickly removed the device to find a burnt wrist.
Apple hasn't issued an official statement regarding the issue. It's worth noting, however, that the problem has been reported by some users in the same location, indicating that it could be a "problem of a portion of the manufactured batch."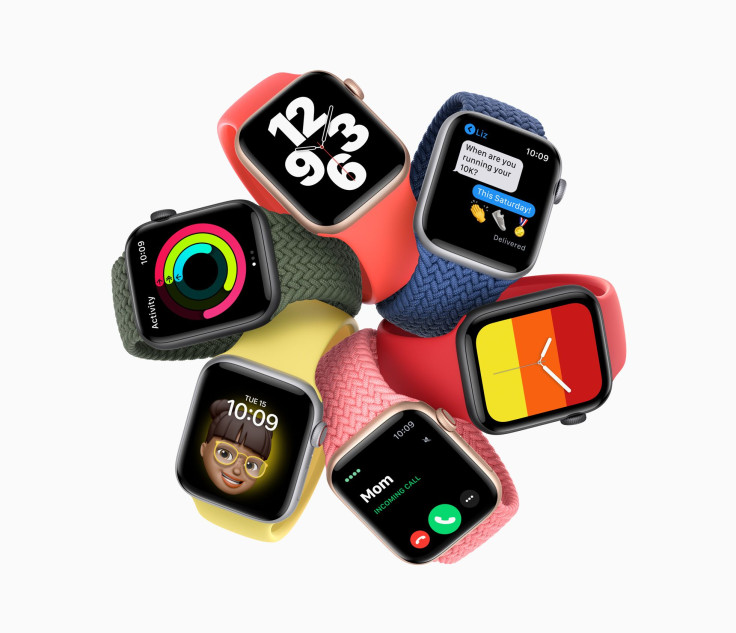 © Copyright IBTimes 2023. All rights reserved.
FOLLOW MORE IBT NEWS ON THE BELOW CHANNELS