Apple Watch Series 3 Expected Features Include Food Nutrition Tracking, Sleep Monitoring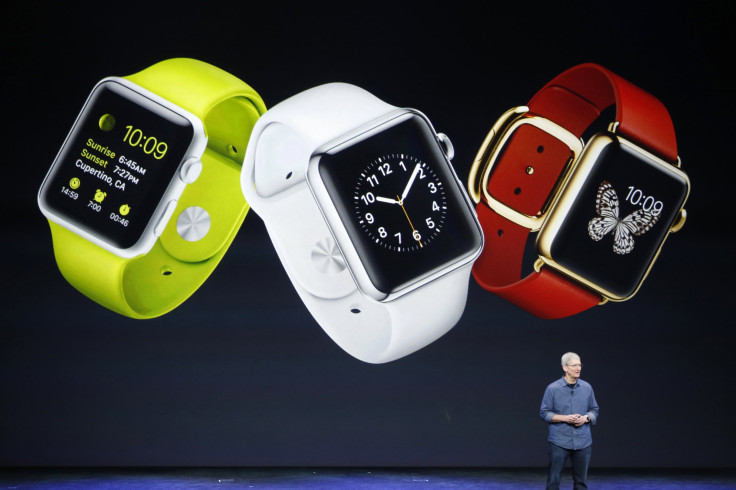 Apple is expected to unveil its next-generation of smartwatches, the Apple Watch Series 3 in September. The device could be unveiled along with the company's 2017 flagship device – iPhone 8.
The upcoming device is not only expected to compete with smartwatches from Samsung and LG, but also with fitness trackers.
Read: Apple Watch 3 Release Date: Faster Smartwatch With Cellular Connectivity Launching In Q3
The expected features of the smartwatch include:
Food nutrition tracking: This is a feature, which could set the Apple Watch Series 3 from its predecessors. Apple was granted a patent in February for tracking electronic tags to gain nutritional information about food items. According to the patent, the nutritional variables of food items will be added or subtracted. The information will then be transmitted to the Apple Watch 3 or an iPhone using NFC. But, that would work only for packaged items RFID tags. What about dishes or even simple food items, such as hamburgers?
Apple will collaborate with restaurants to have RFID tags placed on bills. The feature will also be customizable, so even if customers have consumed a part of a meal and not a full one, they will still get to know how many calories they consumed. The feature is much enhanced than the smartwatch's current system, which just provides the estimated nutritional value of generic food items.
Sleep monitoring: Apple acquired sleep-tracking platform Beddit Monday as per the announcement on Beddit's Privacy Policy page. The acquisition is expected to bring enhanced features such as sleep analysis, heart rate analysis and respiratory rate to the smartwatch to the Health app. Apple Watch owners will be able to access it from the Apple HealthKit app.
Display-embedded TouchID: According to a Business Korea report published in April, Apple is expected to use a new display technology, called MicroLED in Apple Watch 3, which will replace the current OLED technology. The new display will be thinner owing to the technology and therefore, the company would be able to include touch sensing infrared diodes into the display, making it possible for Apple to include its TouchID feature on the next-generation smartwatch. This will add a layer of security to the smartwatch, which is necessary as the device has access to important user information, such as contacts, GPS location and even Apple Pay access.
LTE connectivity: According to analyst Christopher Rolland, Apple Watch 3 could have an inbuilt SIM slot and LTE connectivity. The device is expected to use a CAT-M1 chipset, which would allow users to make Voice over Internet Protocol (VoIP) calls.
Read: Apple Watch Series 3 Rumored To Be Released In Fall 2017
Smart Band, Camera: The Apple Watch 3 is expected to have hardware-based features such as a smart band and a built-in camera in addition to an improved display. The device could have a smart fabric wristband, which will show users time, date, weather and other notifications, according to financial news site Market Exclusive. The built-in camera could be used for facial recognition.
© Copyright IBTimes 2023. All rights reserved.