Apple Watch Series 5 Release: 4 New Models To Be Released This Year?
Considering Apple is a stickler for schedules, most analysts are sure that the Cupertino giant will be launching its most popular devices this September. Aside from the supposed iPhone 11, we can also assume that we'll see the latest version of the iPad Pro and the Apple Watch Series 5 sometime next month.
Among these gadgets, the Apple Watch Series 5 is known to have its own cult following considering that the watchOS device was hailed as the best-selling smartwatch last year. Based on reports, the Apple Watch made up more than half of the total smartwatch sales of 2018.
Because of this, the Cupertino company is expected to come up with an even better version of its popular variant from last year. Now according to recent leaks, Apple could be coming up with not just one but four new models of the Apple Watch Series 5 this year.
Per CNET, the Cupertino group has registered four new watch variants at the Eurasian Economic Commission database. This means that there's a big possibility that all four models can actually make an appearance this coming September when the new smartwatch is introduced.
The four models filed this week were listed as A2156, A2157, A2092 and A2093 and would be running the smartwatch OS, the WatchOS 6. Aside from the Apple Watch, the company also updated the EEC database that shows there will be more iPhones expected to run iOS 13. MacBook models were also updated to show how many will be running macOS Catalina.
The appearance of the EEC filings is crucial because it would allow Apple to sell encrypted devices in Russia and other countries. Information from these filings has been used previously to speculate the new models of several Apple devices.
We can expect a lot of notable functions that the Apple Watch is capable of including some of the current ones that made the Series 4 quite successful. This includes the life-saving ECG feature, which became available to several countries in the last few months. It has also been confirmed that the Cupertino giant is coming up with a smartwatch that'll aid people with hearing problems and also help women keep track of their reproductive cycle.
As for the new functions, the Apple Watch 5 is rumored to have sleep tracking, better battery life and could come in both titanium and ceramic finishes. An Apple Watch with MicroLED display is also one of the most anticipated iterations of the next iOS smartwatch.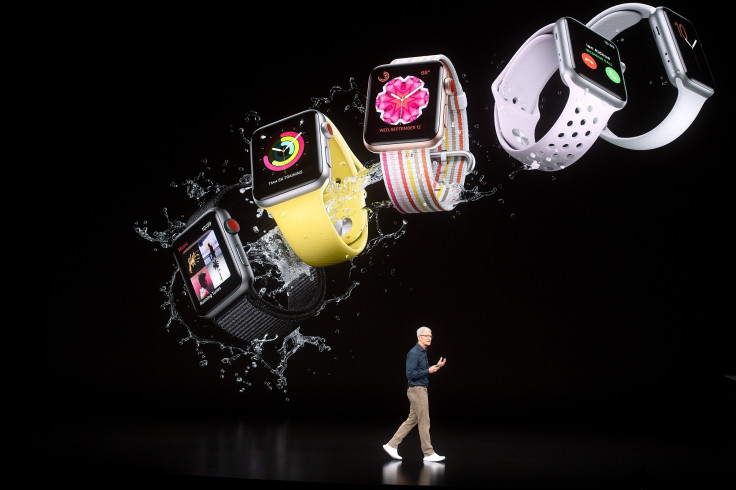 © Copyright IBTimes 2023. All rights reserved.