Apple Will Let iPad Users Choose Between 'Bigger' Or 'More' Home Screen Icons
In what appears to be a first for Apple, iPad users can now choose to resize the app icons found on their device's homescreen, allowing them to either see "bigger" icons or "more" icons at once.
Apple had just released the fifth beta of iOS 13 to developers, which brings a slew of additions and refinements to both iOS 13 and iPadOS features. One of the features iPadOS receives is the ability to change app icon sizes, MacRumors reported.
App Icon Sizes?
This new feature doesn't exactly change the icon sizes; it simply allows users to choose between having icons arranged in a 4x5 or 6x5 grid. Choosing either of the two will result in the icons getting smaller or larger.
Users can choose app icon sizes by going to "Settings," then going to "App Icon Size." There, users will choose between "More," which is basically the 6x5 grid that holds up to 30 app icons at once; and "bigger," which is the 4x5 grid that displays up to 20 larger app icons.
The Verge noted that this is the first time the Cupertino tech giant allowed users to have this level of customization on their Apple-branded devices. Previous iOS versions didn't have this. For that matter, it's also unclear if this feature will also be made available on iOS 13 since MacRumors noted that it only works with iPadOS.
No jailbreaking anymore?
Previously, iPhone users who wanted this level of customization needed to jailbreak their devices. It's about time for Apple to make it an official Apple iOS feature so that users won't have to jailbreak their iPhones anymore.
Should Apple port the feature over to iOS 13, it would make for an outstanding accessibility feature that will help users with eyesight problems distinguish one app from another. It will also help users that are having difficulty in tapping app icons precisely -- bigger icons will make it easier for users to press them.
"App Icon Size" isn't the only feature the fifth iOS 13 and iPadOS beta introduced. Stay tuned for more details on other features and enhancements.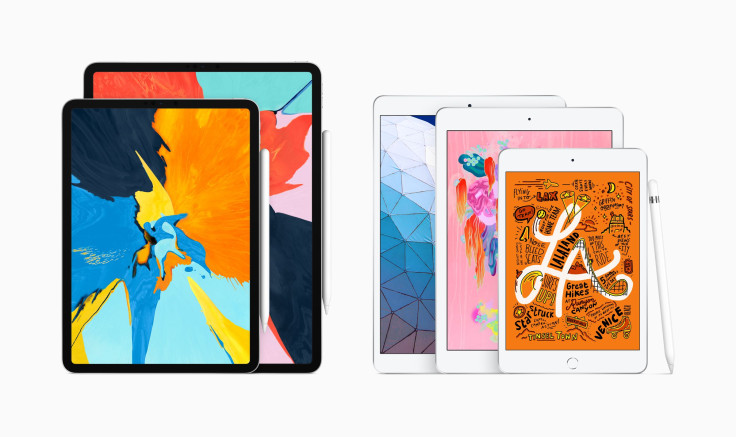 © Copyright IBTimes 2023. All rights reserved.