Apple Will Reportedly Ditch Intel And Build Its Own Chips For Macs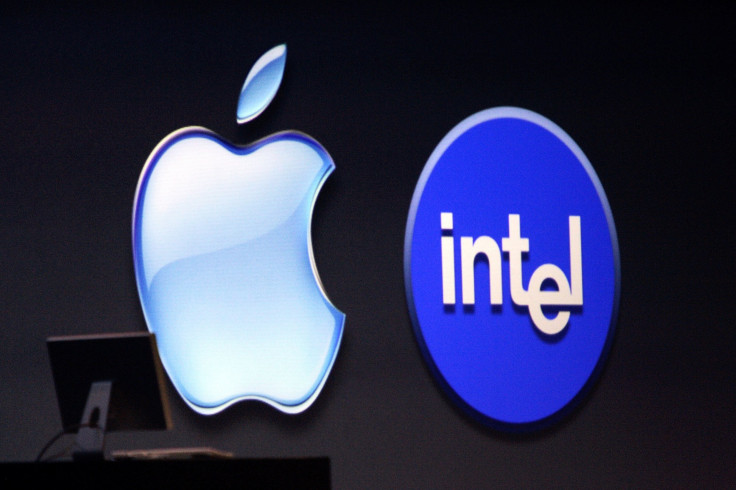 Apple is reportedly planning on ditching Intel as its primary chip provider for Macs. According to a report from Bloomberg, the company is going to build and use its own chips for its line of computers starting in 2020.
The plan, reportedly referred to internally as "Kalamata," is still in the early stages of development but potentially presents a challenge to Intel's business as the major computer manufacturer moves away from the chip maker.
Apple is already using a custom chip in one of its Macs, the iMac Pro. Released late last year, the powerful desktop computer contains a T2 "system on a chip" developed by Apple. Prior to its release, the MacBook Pro used Apple's T1 chip.
According to a report from MacWorld, the T2 chip controls the computer's stereo speakers, internal microphones and dual cooling fans. Typically, the controls for the wide array of systems are managed by separate controllers but the T2 is capable of handling all of the tasks on its own.
The success of that chip — which has been lauded by by reviewers — as well as the company's expressed interest in producing its own graphics processing units (GPUs), suggests the computing giant could find success by ditching other companies and creating all of its chips internally.
Building all of its chips internally would help Apple create a truly cohesive ecosystem for all of its products. Apple has been attempting to create cross-platform applications that can run on both its mobile operating system, iOS, as well as its desktop operating system, MacOS. Creating in-house processors could help to unify the experience across different devices.
While the move provides promise going forward for Apple, it has temporarily tanked Intel's stock. The company's value dropped as much as nearly nine percent on Monday before recovering slightly before close to finish down six percent on the day. According to Bloomberg, Apple accounts for about 5 percent of Intel's annual revenue.
Intel has already been struggling to deal with reports that the company's chips suffer from major security flaws that require patches to fix. Given the how common the company's chips are in popular consumer devices, the risk is widespread.
© Copyright IBTimes 2023. All rights reserved.