Apple/RIM group top Google in $4.5 billion Nortel sale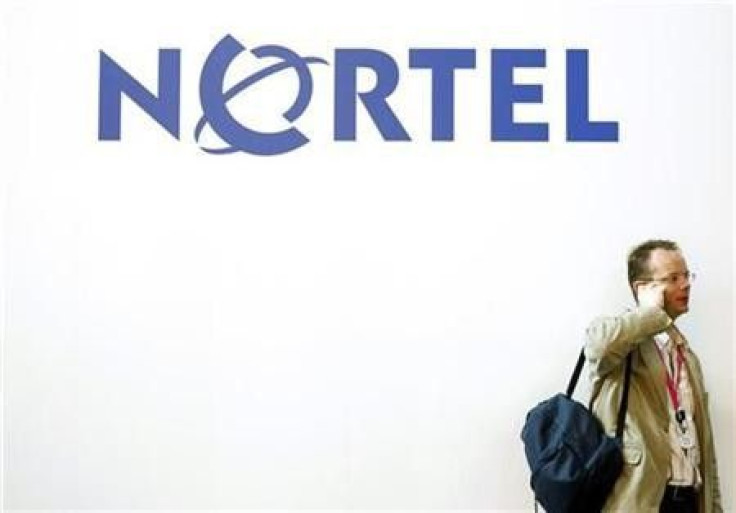 Apple, Microsoft, RIM and three other companies joined forces to outbid Google at an auction for Nortel wireless patents, a move that could result in big licensing fees for Google.
The group of six, also including EMC, Ericsson and Sony, agreed to pay $4.5 billion for 6,000 patents and patent applications that bankrupt Nortel had put up for sale, including coveted 4G wireless technologies.
The winning bid was three times the amount expected by some analysts -- a sign of the lengths to which Google's rivals were willing to go to thwart the Internet powerhouse's mobile ambitions.
Google had been expected to emerge victorious after it kick-started the auction with a $900 million bid. The company has a relatively small pool of wireless patents in an industry increasingly fraught with lawsuits over intellectual property.
Google drew the line at bidding any higher than $4 billion, said a source with knowledge of the matter.
They played a bad hand. They went from stalking horse to not being involved ... I'm very curious how that happened, said BGC Partners analyst Colin Gillis. Google had a chance to change a weakness and it didn't.
One big advantage to holding the patents is the ability to swap licenses with holders of other mobile phone patents, instead of having to pay cash to use their technology. Google would now be vulnerable to lawsuits from the auction winners, analysts said.
If you picture in the art world, if the collection of the Musee D'Orsay all of a sudden came onto the market -- those are paintings you would never see again of a breadth and of a certain caliber, said Duncan Stewart, Deloitte Canada's director of research for technology, media and telecoms.
Gillis said Google's failure at the auction could raise questions about the effectiveness of CEO Larry Page.
You may find it becomes a serious issue, he said. We won't see the real impact of this for a couple of years.
Google called the auction results disappointing and said it would keep working to reduce the current flood of patent litigation.
Investors shrugged off the auction, pushing up the shares of Google and the other companies amid a broad market rally.
INTEL ALSO A LOSER
The wireless industry has been embroiled in a wave of patent suits in recent years as long-established incumbents try to protect their position against newcomers. [ID:nN1E75M1C4]
The winning group is expected to share the Nortel patents to maximize their ability to pursue intellectual property litigation, though they did not disclose details.
Nomura Securities' global technology specialist, Richard Windsor, called the price chunky and said the consortium would likely go out and seek to make a return by prosecuting the other people, particularly the Android camp.
Google, the newest major entrant to the mobile market with its three-year-old Android software, is already being sued for patent infringement by Oracle Corp, which is seeking up to $6 billion in payments from Google.
Another loser in the auction was computer chip giant Intel, which has been trying to gain more relevance in the wireless market.
The winning consortium will need to get U.S. antitrust approval, and one industry source said regulators could look at whether this was a collusive effort to block Android.
Apple and Microsoft collaborating, it sure feels like teaming up against Android, said the source who spoke on condition of anonymity.
Some people in the industry saw the purchase by a group rather than a single player -- like Google -- as better news for the sector overall, since no one company would have a monopoly.
We believe the consortium is in the best position to utilize the patents in a manner that will be favorable to the industry long term, said Ericsson.
Ericsson will pay $340 million for the patents and BlackBerry maker Research in Motion will pay $770 million. The other parties did not immediately disclose their shares.
The sale spans wireless, data networking, optical, voice, Internet and semiconductor technologies. The most prized relate to emerging 4G standards such as long-term evolution (LTE).
This sale fetched a higher price than all of Nortel's other asset sales combined. Nortel, which filed for bankruptcy protection more than two years ago, has now raised almost $8 billion from asset sales.
Lazard advised Nortel in the deal while Jefferies & Co advised its creditors. Akin Gump was legal adviser to Nortel's creditors while Cleary Gottlieb advised the company.
The sale is subject to Canadian and U.S. court approvals that will be sought at a joint hearing expected to be held on July 11, Nortel said. Earlier on Thursday, Nortel obtained a court order to further extend the stay of proceedings under the Companies' Creditors Arrangement Act (CCAA) to December 14.
The bankruptcy case is Nortel Networks Inc., 09-10138, U.S. Bankruptcy Court, District of Delaware (Wilmington).
© Copyright IBTimes 2023. All rights reserved.