Apple's AirPods Have Serious Competition From Klipsch
Audio company Klipsch has been best known for its high-end home theater speaker systems as well as its Heritage line of loudspeakers. Now, the American audio equipment company is taking its first jab at Apple's AirPods with its own pair of truly wireless earbuds designed for audiophiles, the T5 True Wireless.
The Klipsch T5 True Wireless is just one of the company's Bluetooth-powered devices, Gear Patrol noted. While it excels in high- and midrange frequencies resulting in clear audio quality, it is also capable of delivering enough bass comparable to or better than most offerings today.
This neat pair of headphones possesses the same sound quality that other Klipsch speakers have: warm, detailed and never harsh, according to TechRadar. This makes the T5 True Wireless perfect for those who love listening to acoustic music, as well as those who love to listen to music with high frequencies. The T5 is also great for those who love to listen to vocals.
Design
Klipsch gave the T5 True Wireless a unique design. It features Klipsch's patented oval tips designed for comfort, seal and sound isolation. It has an elongated body that makes it stick out of its wearer's ears, and despite its IPX4 rating, it isn't designed to be worn during workouts.
Not everyone will love how the T5's tips fit on the ears. Users might feel the need to use tips coming from other brands, but this shouldn't be a deal-breaker. CNet noted that the Klipsch T5 sounds really good as long as users get a tight seal on their ears. The T5's sound quality should make using third-party tips justifiable.
The Klipsch T5 True Wireless can connect to a variety of digital assistants including Siri and the Google Assistant. It has a long-lasting battery capable of providing up to eight hours of calls and music on a single charge. The charging case adds another 24 hours to that, allowing users to use the T5 to take calls or listen to songs nonstop.
Speaking of charging case, Klipsch designed the metal charging case to look like a Zippo lighter. Of course, that may not appeal to some, but it will still do what it was meant to do: charge and protect the wireless earbuds when they're not in use.
Klipsch's T5 True Wireless headphones are now available for $199.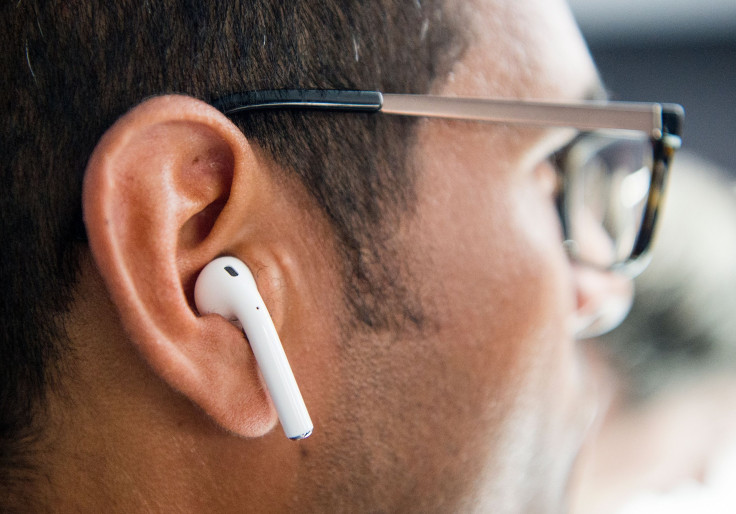 © Copyright IBTimes 2023. All rights reserved.