Apple's 'The Banker' Gets Axed Before Premiere Screening Over Assault Allegations
In a major turn of events, Apple's forthcoming worldwide premiere release of "The Banker" slated for Thursday night at AFI Fest was suddenly canceled. According to Deadline, the happenstance surrounds a newly opened investigation of Bernard Garrett Jr., son of Garrett Sr., who is played by Marvel star Anthony Mackie in the Apple TV+ original movie.
Though "The Banker" does not outright portray the son in any way, both Apple and representatives of AFI seemingly deem it best to hold off on the movie's release and let said allegations simmer. According to Deadline's sources, an inside family member of the Garretts came forward with some pressing info on Garrett Jr., who recently stepped down as a producer on the "The Banker."
In a statement made by Apple concerning the AFI Fest cancellation, the company explicitly relates how they want to ensure "The Banker" controversy doesn't get in the way of the actual film's message. In a similar light, they also intend not to impede upon the investigation, as it draws a spotlight on the accused's very father.
Apple writes, "We purchased 'The Banker' earlier this year as we were moved by the film's entertaining and educational story about social change and financial literacy. Last week some concerns surrounding the film were brought to our attention. We, along with the filmmakers, need some time to look into these matters and determine the best next steps. In light of this, we are no longer premiering 'The Banker' at AFI Fest."
Directed by George Nolfi, "The Banker" true story recalls the life of Mackie's Garrett Sr., along with his entrepreneurial co-partner Joe Morris (Samuel L. Jackson). Amid the 1950s, the two African-American males hired Matt Steiner (Nicholas Hoult) to pose in their company's leadership role, while Garrett and Morris acted as janitorial workers.
The real-life Garrett Sr. worked heavily in and around the film's production, acting as a consultant on set and later even running promotional Q&As leading into the film's release. With his son now in the line fire, according to The Hollywood Reporter, for allegedly sexually assaulting his half-sisters in the 1970s, Garrett Sr. will have to put the movie on hold as family controversies persist. Romulus Entertainment attorneys also added that "The Banker" subheading will be altered to "based on true events," as opposed to a "true story."
As the streaming wars rage on amongst Apple TV+, Disney+, and Netflix, Apple's actual weight in the fight lessens with the apparent loss of an anticipated original IP. "The Banker" release date was officially primed for December 6 in theaters with a streaming debut planned for early 2020, though it's unclear if Apple will now release the film at a later date, either in theaters or on the streaming service.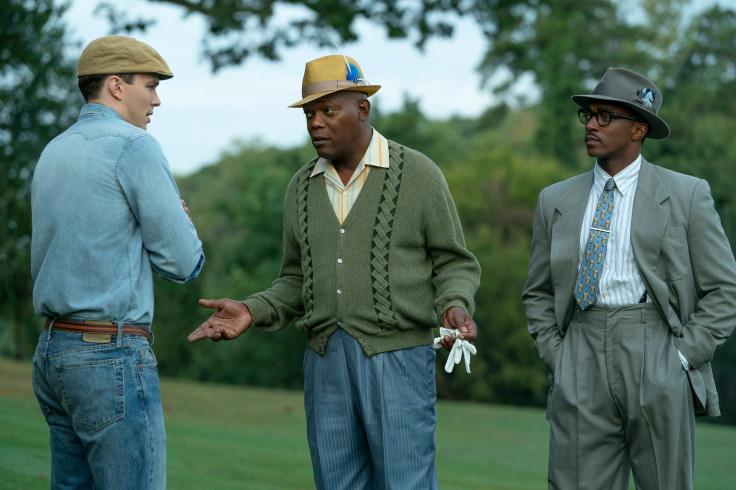 © Copyright IBTimes 2023. All rights reserved.