Apple's iBook 2: Why The American Education System Isn't Ready For The eTextbooks Strategy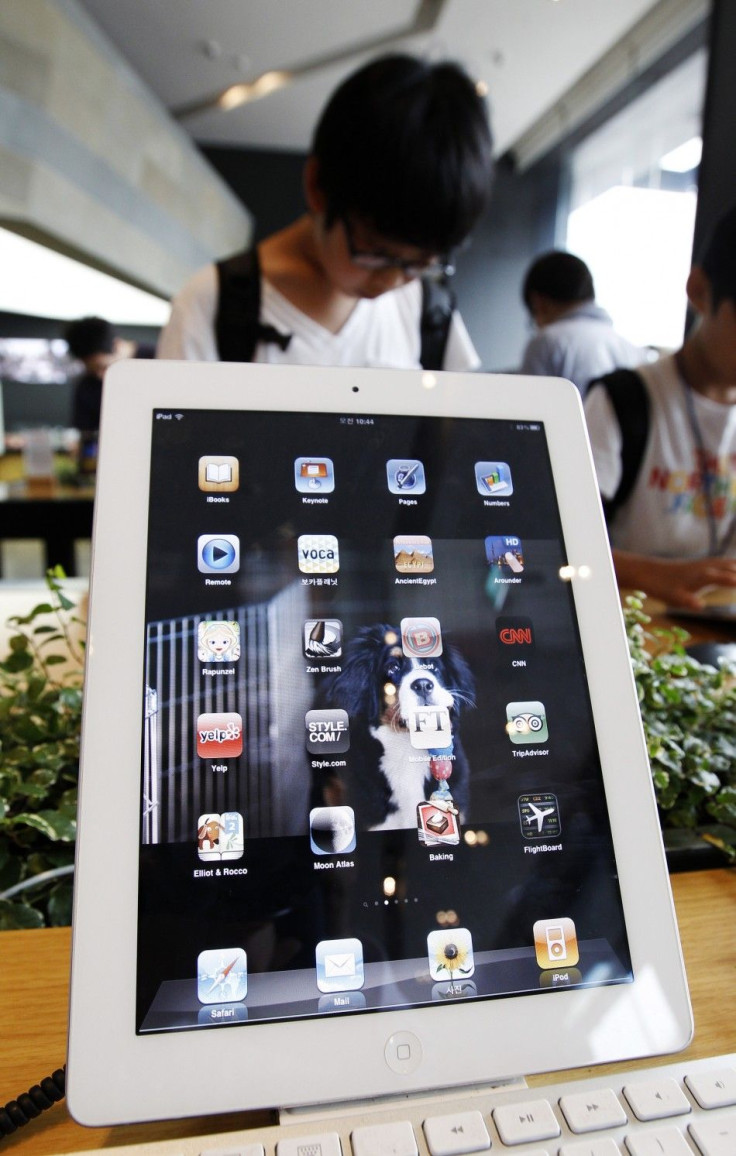 Apple's recently announced iBook 2 Thursday marks the most ambitious attempt by Apple to revolutionize the education system in the U.S.
The Cupertino company has teamed up with publishing giants, namely Houghton Mifflin Harcourt, McGraw-Hill and Pearson to distribute interactive e-textbooks along with free authoring tools from its iBook store, while promising to keep the price at $14.99.
Apple, which had a long-term plan to enter the textbook industry, demonstrated the new textbook experience for the iPad at the event held at the Guggenheim Museum in New York. The company also unveiled a revised iTunes U that offers course materials and K-12 access.
That Apple is planning radical alternatives to traditional classroom education without giving much thought to its $499 iPad may seem problematic for many. Questions concerning the company's deployment of its digital strategy in schools in addition to budget-friendly alternatives remain unanswerable up to date.
According to Phil Schiller, Apple's SVP of Marketing, 1.5 million iPads are currently used in educational institutions and schools across the U.S. The statistic may seem significant given the iPad's relatively new entry into the market since 2010. However, the figure is nothing but a miniscule fraction when considering the scores of an estimated 55.5 million students who are enrolled in more than 130,000 schools in the country.
Obviously, Apple is hoping to increase the current number of iPad users among the student community. But unless the company subsidizes the cost of its tablets, Apple's aggressive goal to see every American student own an iPad may be far from reality.
The iPad textbooks, which Apple says will be priced at $14.99 a piece, may seem initially a stark contrast to the pricey paper books currently used in institutions.
A closer look reveals otherwise. According to a Mashable report, high school books which usually cost $75 are reused by the school for at least five years. The digital versions, on the other hand, will be sold directly to each student, who will use the book for just a year before moving on to new books for the following year.
According to reports, McGraw is currently offering five high school math and science titles designed specifically for the iPad. But unless the publisher commits to delivering more titles for the diverse range of subjects in American schools, Apple may find no takers for its iBook application.
College students, however, may find the digital textbooks useful as college versions are relatively cheaper than their paper book counterparts in the long run, even with an initial investment in an iPad.
On the bigger picture, the absence of grant funding in most schools is a matter of great concern in the U.S. In sharp contrast to upscale institutions, many schools hardly possess the financial capabilities to purchase iPads for their students in addition to maintaining their current computer assets. According to a Federal Communications Commission survey 2010 (FCC) of schools, 80% of the respondents said their Internet connections don't fully meet their current requirements.
Although an increasing number of Americans are somewhat optimistic about the country's overall economic picture, poverty is still a prevailing factor in the U.S.
An American Community Survey (ACS) result has revealed that poverty rate rose by 15.1 percent in 2010, up from 14.3 percent in 2009. Students coming from destitute families form a majority of the bulk in schools and can hardly avail access to an iPad as a textbook source.
One thing Apple did not mention at the event was any sort of program that would offer iPads at a discount to students, teachers or schools.
With regards to such concerns, Apple's brand new initiative in redefining the conventional education system may not be feasible unless duly addressed. However, there's no denying of the possibilities of what iBook2 and iTunesU can provide in this fast-paced technological era.
© Copyright IBTimes 2023. All rights reserved.