Apple's iPhone Killed BlackBerry, Former CEO Concedes In First Public Remarks Since Leaving Company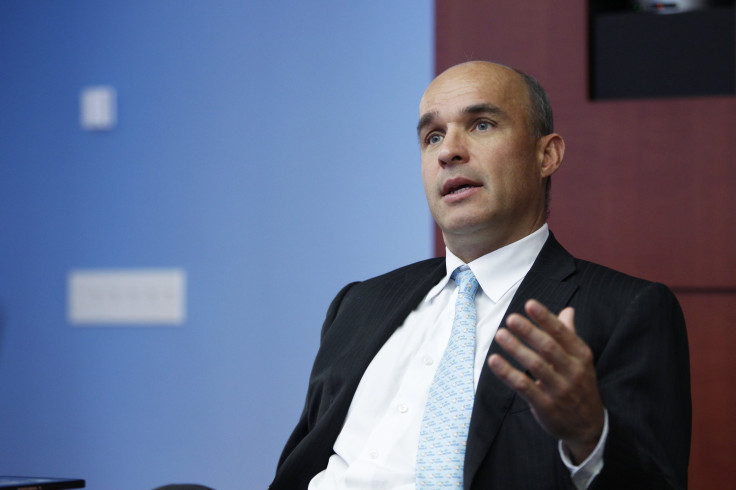 Former BlackBerry Co-Chief Executive Jim Balsillie on Tuesday conceded what the rest of the world already knew: Apple's iPhone was the cause of the once-great Canadian company's fall from grace, saying Steve Jobs' magnum opus was a devastating blow to the company formerly known as Research In Motion.
The former BlackBerry executive admitted as much during a question and answer session in Toronto for "Losing the Signal: The Untold Story Behind Spectacular Rise and Fall of BlackBerry," a new book by authors Jacquie McNish and Sean Silcoff. The event was Balsillie's first public remarks since leaving the company in 2012 alongside his co-CEO Mike Lazaridis. "It was difficult. It was a real shock to the company," Balsillie said of the iPhone's arrival in 2007, according to the Associated Press.
After the iPhone's arrival, BlackBerry tried to compete by launching the touch-screen BlackBerry Storm, but the company bungled the device by rushing its development, Balsillie said.
"With Storm we tried to do too much. It was a touch display, it was a clickable display, it had new applications, and it was all done in an incredibly short period of time and it blew up on us," said Balsillie, adding that the phone was so bad it had a 100 percent return rate and led to Verizon firing BlackBerry as a result. "That was the time I knew we couldn't compete on high-end hardware."
After that, BlackBerry tried multiple times to compete with the iPhone and remain relevant in the smartphone market, but it's been unsuccessful in gaining a foothold and is now a shell of what it once was. BlackBerry reached a peak market value of $83 billion in 2008 and is now worth just $5 billion.
But to Balsillie's credit, the former BlackBerry CEO remains loyal to the company he helped found, saying he still uses a BlackBerry Bold as his smartphone. "You'll have to pry it out of my cold, dead hands," he said.
© Copyright IBTimes 2023. All rights reserved.