Apple's New iMac Launching In August, Leaker Says
KEY POINTS
Known leaker Jon Prosser shut down rumors claiming a new iMac is coming this week
He said fans should watch out for it next month
The new iMac, he claimed, will look the same as existing models as it features "no redesign"
A noted leaker debunked claims of a new iMac coming this week – and said that it will be arriving next month.
Recent rumors about the iMac claim that a new model will be arriving "likely" this week. Famed tipster Jon Prosser responded to these rumors, saying that this release date is not accurate.
The leaker said that those who are looking for a new iMac should watch out for it when it gets released next month. The new iMac, he claimed, will look the same as the existing models as it features "no redesign."
The leaker didn't mention anything regarding the said iMac's features and specs. He did say in another tweet, however, that it won't be the first Mac to feature Apple's new in-house silicon. That honor will be given to the 13.3-inch MacBook Pro which will be released at a later date, the leaker said.
What to expect
Prosser's words indicate that the upcoming iMac, which did not undergo a redesign, could feature internal changes that aren't enough to deserve a major unveiling.
This iMac could be the device previous leaks were talking about, saying Apple has new products that are "ready to ship." If the leak is accurate, it simply means the iMac could be unveiled anytime soon, even as early as the first week of August. But this is only a speculation.
This new iMac could feature a new processor – one that Intel specifically designed for Apple. Previous reports indicate that a new 95W Intel Core i9 chip was spotted in Geekbench testing. This chip, the Core i9-10910, has a base 3.6 GHz clock speed and a 4.7 GHz boost clock speed. These speeds indicate that the Core i9-10910 is the same as the Core i9-10900 chip, only significantly higher base clocked.
It is believed that the new chip is a 95W component, sitting between Intel's 65W and 125W Core i9 processors. The chipmaker is said to have designed this for Apple as it does not have a 95W processor in its Core i9 lineup.
Those who are looking for a redesigned iMac are advised to wait longer for it to arrive. Previous reports indicate that a redesigned iMac is already in the works, which means it will eventually come at a later date.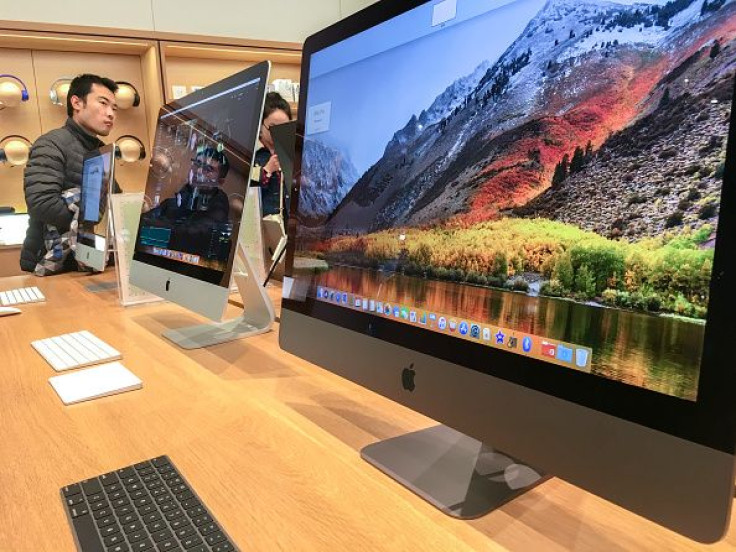 © Copyright IBTimes 2023. All rights reserved.