Apple's Siri: Better Suited for the iPad?
ANALYSIS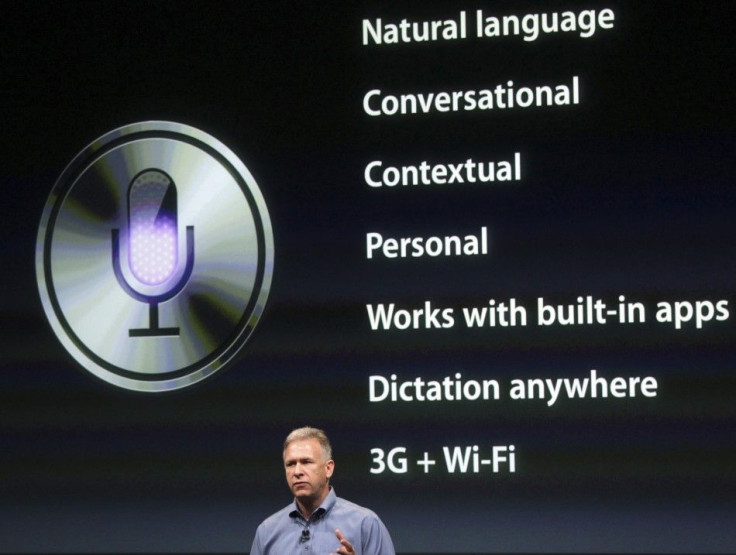 Apple's new voice-activated personal assistant Siri is ready to make its debut when the iPhone 4S is released on Oct. 14. The new technology may forever change how we interact with our phones, but would it play better on Apple's other offering, the iPad?
Apple has started a whole new paradigm with real AI... for the benefit of people, said Norman Winarsky, VP of SRI Ventures and the original co-founder of Siri. I think it's a great achievement of Steve Jobs and all of Apple.
Siri helps users create and send texts and e-mails, set reminders, schedule meetings, place phone calls, get directions, play music and even answer complicated or context-sensitive questions, like Do I need an umbrella today?
Siri has grown considerably since it was an iPhone application. The Siri app was originally a spinoff of a project co-developed by SRI Ventures and the Department of Defense's innovation arm, the Defense Advanced Research Projects Agency, or DARPA. The project raised $24 million in two rounds of funding, led by Menlo Ventures and Morgenthaler Ventures, and was launched as an iPhone app on Feb. 4, 2010. Apple bought the app two months later for an undisclosed sum.
Winarsky says Apple has made Siri far more intelligent, and has bestowed the personal assistant with more power so she can access the device owner's personal information, contact list and calendar.
Siri needed to be bought by Apple for that to happen, Winarsky said. Because of that, you can ask questions and arrange meetings and find your music... things that you couldn't have done in Siri before.
There's really unlimited potential for Siri. Apple is expanding Siri's dictionary to accommodate more natural languages, and is continuing to make more tweaks to the product all the time.
It's faster, simpler, more effective and more time-saving than talking to a person, Winarsky said. I think people will like that more than they dislike talking to a computer.
While Siri is not yet available, consumers are already worrying about the potential embarrassment of talking to Siri in public. It gets worse if Siri announces your incoming texts and calls, like from your mom, in public.
But this is a key reason why Siri may be better suited to another Apple device: the iPad.
While the phone is much more of a consumer device, people approach iPads for business, education, and productivity purposes. Given that Siri can read messages aloud and interact with its user, the technology, when paired with iPad, has incredible potential for education.
iPads in schools are helping kids learn in amazing new ways, said Apple CEO Tim Cook at the iPhone 4S unveiling. iPads can change the way teachers teach and kids learn. Almost 1,000 K-12 schools have a 1-to-1 program so a kid can enjoy the iPad for the entire day. And it's not just happening in K-12; higher ed is also doing this. About 1,000 universities across the U.S., including schools like Stanford, Notre Dame, the University of Pennsylvania, and the University of Chicago, all have iPad programs.
More importantly, Siri could aid people and children with learning disabilities like never before.
Since the iPad first debuted in April 2010, educators have praised the iPad specifically for attracting children and actually advancing their overall cognitive development. The iPad has dozens of available apps that aid in fine-tuning social skills, motor skills, sensory skills, and communication and language skills. Therapists, autism experts, and parents have called iPad a near-miracle device.
Beyond the classroom, Siri for iPad can be an assistant for professional settings, too.
In the cockpit, pilots are using [iPads], Cook said. They're replacing 40-pound flight bags full of paper manuals and log books and navigation charts and checklists, making the pilot more efficient and making the plane more fuel efficient. [iPads] are also showing up in hospitals, where medical professionals are using them to access patient records, review medical images, to administer bedside care.
With more applications, functions, and a bigger screen that appeals to audiences on the younger and older side of the spectrum, Siri could definitely benefit from the iPad. Maybe by the time Siri comes out of beta, Apple will have iPad 3 ready for the public.
FOLLOW MORE IBT NEWS ON THE BELOW CHANNELS