AptiQuant Confirms Internet Explorer Study Was a Hoax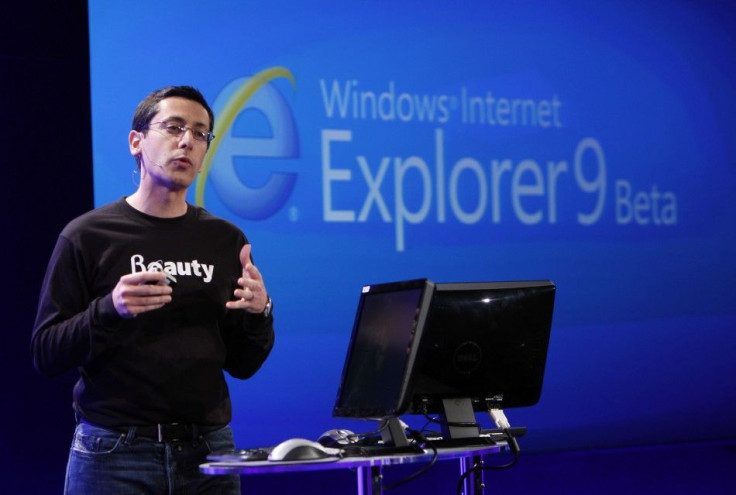 AptiQuant, the company behind a study that claimed people who used Internet Explorer had low IQs, confirmed in a post on its Web site that the report was "indeed a hoax."
The study was reported by a number of major media outlets, including The International Business Times, before it later emerged that the study was fake. The BBC said Wednesday that its readers raised questions about the authenticity of the study, noting that the company that put out the research appeared to only have set up its Web site in the past month.
The study, supposedly based on a survey of 100,000 Internet users, reported that Internet Explorer users had the lowest cognitive score compared to users of other browsers like Google Chrome, Mozilla Firefox as well as Opera and Camino. The company claimed that it was based in Vancouver, Canada and had formed in 2006.
In a post on its Web site, AptiQuant said the study was meant as "a lighthearted joke."
The company said it was "set up in late July 2011 by comparison shopping website AtCheap.com, in order to launch a fake 'study' called 'Intelligent Quotient and Browser Usage' . . . the study took the IT world by storm. "The main purpose behind this hoax was to create awareness about the incompatibilities of IE6, and not to insult or hurt anyone."
The sudden turn of events comes just a day after BBC News compared images from AptiQuant's Web site to images used on the site of French research company Central Test.
Under a section titled "Articles/News," the AptiQuant Web site has now included a number of sections explaining the hoax.
"Again, this was all meant to be a lighthearted joke . . . but what's really funny is that everybody took the report so seriously, with comments like 'Oh did we need such a study, we already knew that,'" read a post.
The French company, Central Test, isn't taking this news lightheartedly. On its Web site, Central Test claims that it is investigating the situation and will take legal action, if needed, against whoever copied the images to be used on AptiQuant, CNN reports.
Internet Explorer is the most widely used browser in the world, with Firefox and Google Chrome trailing close behind, according to a StatCounter report in May.
© Copyright IBTimes 2023. All rights reserved.