Are Blake Shelton's 'The Voice' Co-Stars Pushing For A Gwen Stefani Proposal?
Blake Shelton may have admitted that Gwen Stefani is who he is meant to be with, but the country singer is reportedly starting to feel pressure to make things more official with his girlfriend of three years.
According to Hollywood Life, the country singer's "The Voice" co-stars are trying to convince him to take the plunge and propose to Stefani, and they're not letting up in their pursuit. A source told the website that not only are current fellow coaches Adam Levin, Kelly Clarkson and Jennifer Hudson trying to pressure him but so are host Carson Daly and Season 16 judge John Legend.
"The one thing that Adam, Kelly, Jennifer, Carson and John have been doing to Blake as of late is always tease him and playfully pester him to get engaged to Gwen," a source said. "Adam and John have gone as far to say jokingly they will only double date and hang out with married couples. Kelly and Jennifer have joked to him that they want to go to a Bachelorette party soon."
Daly has even allegedly joked that he could have Shelton removed from the show if he didn't take the next step in his relationship, but the source assures his fellow co-stars are just ribbing him in good fun.
"Carson has just been constantly joking that since he is a producer on the show, he can get rid of Blake at any moment if he doesn't propose soon," the source said. "But again, it's all in good fun. Everyone loves Blake and everyone loves Gwen and they all want the best for him and them both. That is why it's so easy to joke about it. It helps that Blake is a good sport with it all as well."
It's unclear if Shelton does ever intend to propose to his girlfriend, but the couple has been the subjects of several similar rumors throughout their relationship.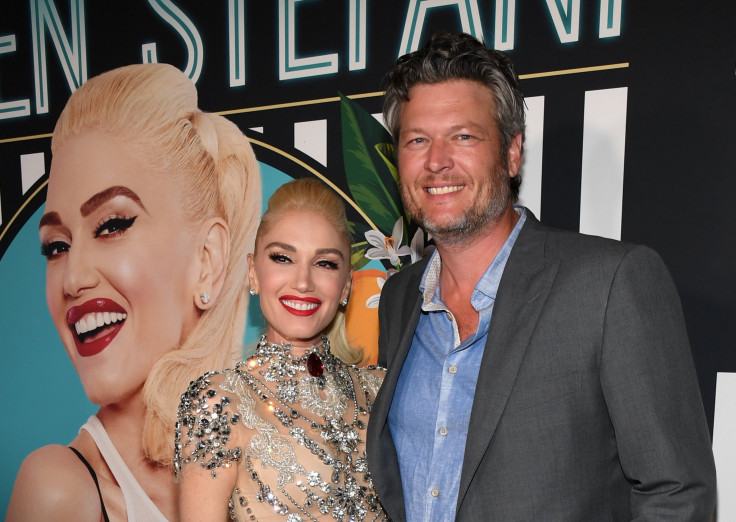 © Copyright IBTimes 2023. All rights reserved.