Are Guns Allowed At Republican National Convention? Ohio's Open Carry Laws Under Scrutiny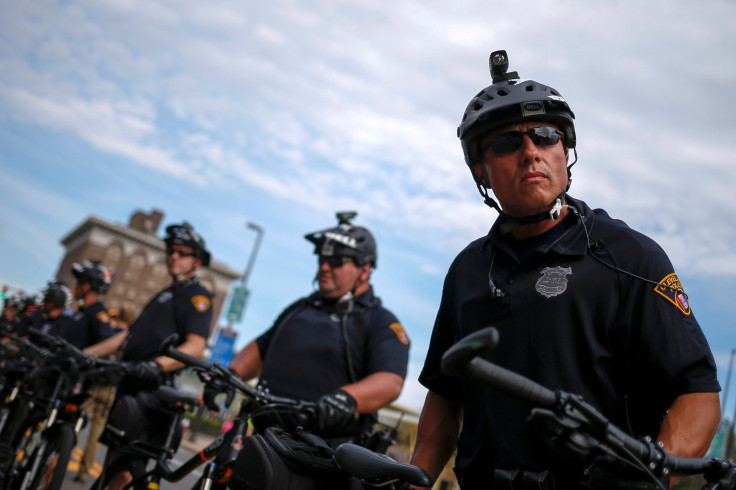 Along with thousands of delegates and scores of protesters, there will likely be guns at the Republican National Convention this week in Cleveland. The Buckeye State's weapons laws allow for open carry, which means gun-owners can tout their unconcealed firearms nearly anywhere they want, the Cleveland Plain Dealer reported Sunday. In the case of the RNC, only the actual Quicken Loans Arena itself and a zone around it are off-limits.
"If you openly carry, use caution. The open carry of firearms is a legal activity in Ohio," according to a guide to gun laws posted on the state attorney general's website.
The National Rifle Association's Institute for Legislative Action clarifies further: "People who are of age and want to buy handguns, rifles or shotguns don't have to get permits to do so. People who want to carry concealed handguns must apply for a license."
Given Americans' general heightened anxiety over national security and a recent spate of police shootings, Ohio's laws were causing concern — to the extent that the president of the local police union, Steve Loomis, asked Gov. John Kasich to suspend open carry during the convention. "He could very easily do some kind of executive order or something — I don't care if it's constitutional or not at this point," Loomis told CNN.
Kasich, who dropped out of the GOP primary in May, rejected the request. In a statement, his office noted that "Ohio governors do not have the power to arbitrarily suspend federal and state constitutional rights or state laws as suggested," the Hill reported.
But the worries might be unwarranted: A pre-RNC Sunday event in support of gun rights only drew two people, one of whom was the organizer, NBC News reported.
More than 50,000 people were expected to attend the RNC, which runs through Thursday and is expected to result in the nomination of real estate tycoon Donald Trump for president on the Republican ticket. Fast Company reported that, in addition to hiring thousands of police and security officers, Cleveland spent about $20 million on items like handcuffs, batons and body armor.
© Copyright IBTimes 2022. All rights reserved.
FOLLOW MORE IBT NEWS ON THE BELOW CHANNELS