Are Jennifer Garner, Ben Affleck Planning For Fourth Baby?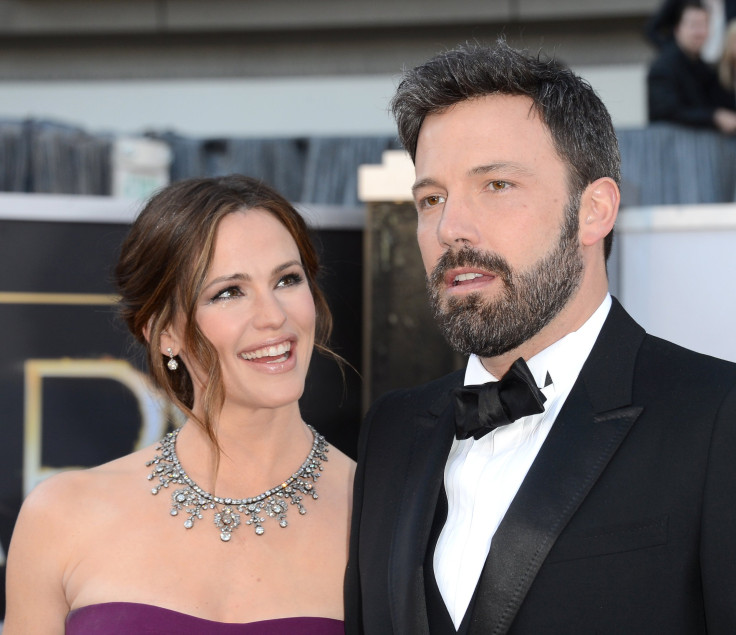 Ben Affleck and Jennifer Garner, who were rumored to be back together and planning for another baby, are in fact still moving ahead with their divorce and have not reconciled, according to Gossip Cop. The report came after Star magazine claimed in its latest issue that Garner and Affleck called off their divorce and wanted to give their marriage a second chance.
"He [Affleck] sat her [Garner] down and apologized for everything he's put her through over the years," a source told the magazine. "He acknowledged that she's always had to deal with the fallout of his selfishness, and he promised to try harder to be a better man."
The cover of the magazine also claimed that the couple was planning for another baby. "Sources close to the pair are saying that Ben and Jen's relationship has grown so strong, they're even talking about giving their marriage a second chance," the magazine reportedly wrote.
"Jen has realized she's never going to find anyone as great as Ben," a family insider told the magazine. "Sure, he has his issues, but she says he's still the kindest, smartest man she's ever met, and she made a big mistake in letting him go."
The magazine also claimed that Garner and Affleck's therapy made the separated couple to mend their relation. However, a source close to Garner told Gossip Cop that the report was "not true."
© Copyright IBTimes 2023. All rights reserved.