Are Rob Kardashian, Blac Chyna Engaged? Tyga's Former Fiancée Shares Instagram Photo Sporting Some Serious Bling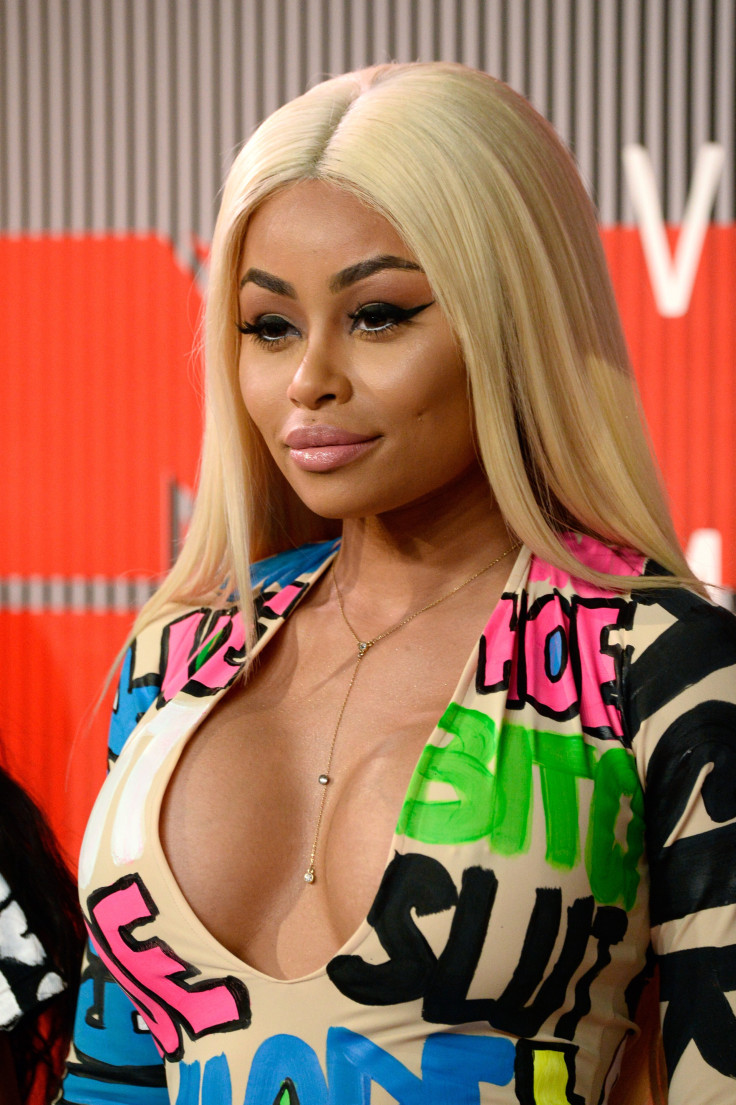 Congratulations may be in order for Blac Chyna and Rob Kardashian. The pair have posted several photos in which the model is sporting a large ring on that finger, fueling engagement rumors.
Blac Chyna, 27, posted a picture on Instagram of her and Rob, 28, together in the car. In it she is shown cradling his face with her right hand, while flashing her ring for the camera. Both are all smiles. The photo caption simply states, "YES." Rob also shared a photo of his girlfriend's new accessory. He uploaded a snapshot of Blac Chyna holding a stack of money to her ear with her ring-clad hand over her mouth in a shocked gesture. He gave nothing away in the caption, using only eggplant emojis. Neither has confirmed nor denied the engagement rumors.
Although the pair seem happy together, it has been reported that their relationship is creating issues between Rob and members of his famous family. On March 30 Khloé Kardashian set the record straight about her alleged feud with Blac Chyna during an episode of her FYI late night talk show "Kocktails with Khloé." The reality star assured viewers that she and Blac Chyna "did not get into a fight," adding that she hadn't seen her in several years. She called the rumors "dramatic," adding that it felt "like a soap opera episode."
Despite the drama surrounding their relationship, rumors have been swirling about things getting serious between Rob and Blac Chyna since their earliest days as a couple. On March 14 — just over two months after they duo announced that they were dating — Blac Chyna sparked rumors that she and Rob may be expecting a child together. In the photo, which was taken during the couple's trip to Jamaica in celebration of Rob's birthday, her normally flat abs appeared to stick out more than usual, creating buzz that she and the Arthur George sock designer were expecting their first child together. The rumors were, of course, unfounded.
It is not yet known when Blac Chyna and Rob plan to get married if they are in fact engaged. Neither has addressed the large ring photographed on the Lashed Bar owner's ring finger. The pair have been together since January, confirming their relationship through Instagram photos. Prior to dating Rob, Blac Chyna was linked to J'Leon Love. She also has a child with Kylie Jenner's current boyfriend, rapper Tyga, whom she was engaged to until August 2014. Rob has not been linked to anyone since Rita Ora. He and the "Black Widow" singer split in December 2012, according to Daily Mail. Following their breakup Rob steadily began putting on weight, which he and his family blame her for. Since dating Blac Chyna, Rob is said to have shed close to 40 pounds.
© Copyright IBTimes 2023. All rights reserved.