Argentina's President Raises Eyebrows With Claims The Country's Poverty Rate Is Among Lowest In The World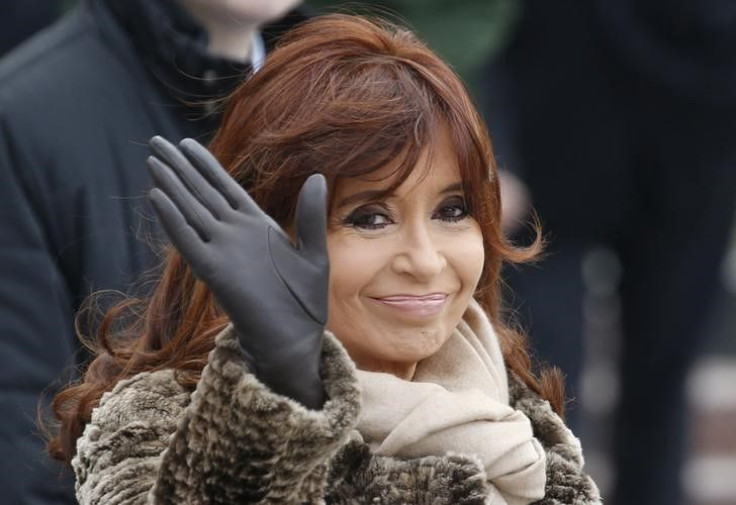 Argentina has one of the world's lowest poverty rates, rivaling that of countries like Iceland, Finland and Denmark -- if you believe Argentine President Cristina Fernandez de Kirchner, who boasted the statistics at the U.N. Food and Agriculture meeting in Rome this week. But there are plenty of Argentines who don't believe her, and they're taking the president to task for her remarks.
"Today the poverty rate is less than 5 percent, and the rate of indigence is 1.27 percent, which has made Argentina one of the most egalitarian countries," she said Monday after receiving recognition for Argentina's reduced malnutrition levels in the past 25 years.
Argentina's poverty rate is based on the minimum amount of money a family needs to meet food needs. But the government hasn't published poverty statistics since 2013. According to Argentine newspaper La Nación, the president was referring to December 2013 figures from the national statistics agency, known as Indec, that put the poverty rate at 4.7 percent. Based on the most recent data from the Organization for Economic Cooperation and Development, that figure would best some of the lowest poverty rates in the world, including that of Iceland (5.9 percent in 2011), the Czech Republic (5.9 percent in 2011), Netherlands (7.8 percent in 2012) and Denmark (6 percent in 2011).
In March, Argentine Economy Minister Alexis Kiciloff said calculating how many people were living under the poverty line was a "complicated question."
"Ultimately, I don't have the number of poor people. It seems to be a bit of a stigmatizing measure," he said, according to La Nacion.
Meanwhile, critics have long questioned the poverty figures that have been on the books, saying they were based on controversial methodology with manipulated inflation estimates that drove down the calculation of food prices factored into the poverty rate figure. That controversy stems back to 2007 when Indec changed its methodology on calculating inflation rates, prompting protests by none other than a group of Indec employees, who denounced the change as data manipulation.
"Clearly they are not real numbers," Daniel Arroyo, Argentina's former deputy minister of social development, told Argentine news website Infobae Monday. "Over the last four years, Argentina's situation worsened. We are better than in 2001, but worse than 2011."
Opposition Sen. Ernesto Sanz, who is running for the presidency in October's elections, told local media Kirchner "lied" by using the poverty statistic, adding: "There is nothing more reactionary than hiding poverty, and the government has done that systematically for three years."
Jorge Sola, a coordinator with the economic statistics arm of the General Confederation of Labor, Argentina's largest trade union association, told Infobae 12 million Argentines live below the poverty line, putting his poverty rate estimate around 29 percent.
Other competing estimates have come up with similarly high numbers. A study by the Catholic University of Argentina calculated a 27 percent poverty rate for Argentina in 2014, and the Argentine Workers' Central Union calculated a 17.8 percent rate for 2014. In April a group of Indec employees who participated in the 2007 protests released a report saying the poverty rate stood around 25.1 percent. Argentine cabinet chief Anibal Fernandez blasted that report, saying at a press conference, "What they say is a lie, just like many others who throw figures around just to be a part of the debate."
Even some government allies throw skepticism on the 4.7 percent figure. Julian Dominguez, president of the lower house of Congress and a former Kirchner government appointee, made waves in March when he departed from the official line and announced the poverty rate was around 14.9 percent, based on the Congress' commission for health and social development. "In Argentina there is poverty, but poverty has declined, thanks to a strategy of intervention targeting poverty reduction," he told radio station FM Blue.
© Copyright IBTimes 2023. All rights reserved.
FOLLOW MORE IBT NEWS ON THE BELOW CHANNELS