Argentine Debt Crisis: Default Fears Remain As Nation's Econ Minister To Meet With Mediator This Week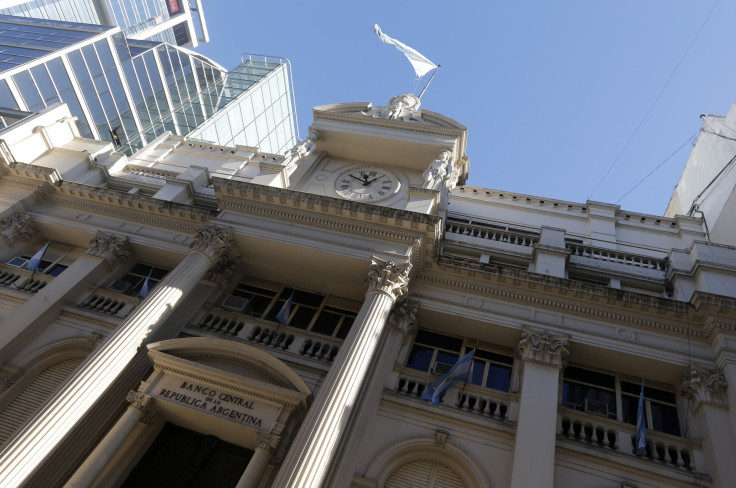 Argentina's Economy Minister Axel Kicillof will meet with the nation's creditors and a court-appointed mediator in New York this week to discuss settling with a group of holdout bond investors to avoid a government default, media reports said Monday.
Reuters reported that the nation will not attempt to make a formal settlement on Monday with the investors, headed by Elliot Management Group and its NML subsidiary.
According to a report in the Wall Street Journal, Kicillof will meet with mediator Daniel Pollack, but no one from the investor group.
After an economic and legal standoff that's lasted more than a decade, the U.S. Supreme Court last month told Argentina to pay $1.5 billion to bondholders at New York hedge fund NML Capital.
In 2001 Argentina defaulted on $82 billion in sovereign bonds, the largest sovereign default in history. That year, the president resigned and officials devalued the peso as unemployment spiked and riots broke out. Total public debt increased 166 percent by 2002, inflation spiked to 40 percent and reserves shrunk by half. More than 53 percent of Argentines fell below the poverty line.
Last time, Argentina owed $81.8 billion to private bondholders, $6.3 billion to Paris Club lenders and $9.5 billion to the International Monetary Fund, compared to a maximum of roughly $15 billion this time.
© Copyright IBTimes 2022. All rights reserved.
FOLLOW MORE IBT NEWS ON THE BELOW CHANNELS