'ARI' Teaser: Ariana Grande Features Her First Fragrance On Instagram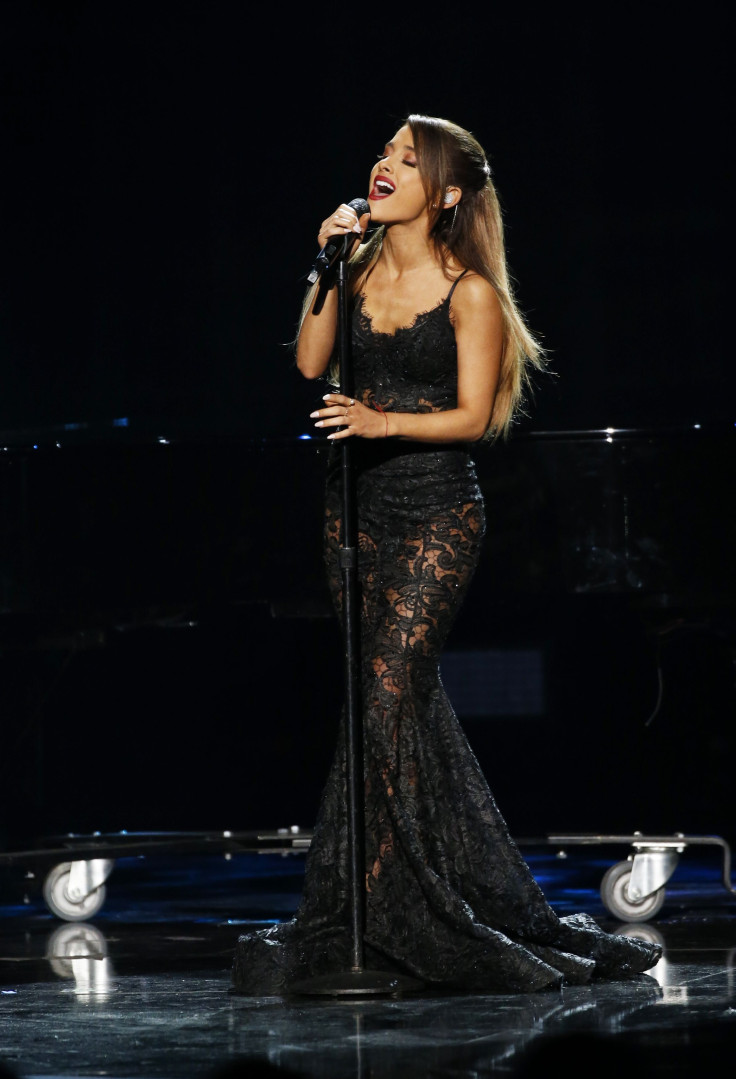 Pop singer Ariana Grande took to Instagram to promote her first ever fragrance, "ARI," by Ariana Grande. The singer's first perfume will be available in September.
In the sneak peek video, the "Bang Bang" singer featured the product's pink bottle along with a white puff ball, as well as another with a black-and-white selfie. A voiceover of Grande that said "It smells like a dream" was heard in the short clip.
"So excited to finally share the bottle design for my fragrance with you babbbbbes. I'm so in love with this and absolutely cannot wait to share it with you. ARI will be in stores in September, so in the meannnnntime, check out a fun behind-the-scenes video from the print shoot, inspired by some of my favorite old movies," she wrote.
Grande is the latest pop singer to enter the perfume business. The singer and actress signed a deal with Luxe Brands to create her personalized scent, Women's Wear Daily reported. "Ariana Grande is an incredibly special talent," Luxe's chief executive officer, Tony Bajaj said. "With this launch, Luxe Brands adds to its growing and strategically diverse portfolio."
The Variety noted that the "One Last Time" singer will be featured in the upcoming horror-comedy series "Scream Queens." She will play the role of Chanel #2 along with Emma Roberts, Lea Michele, Nick Jonas and Jamie Lee Curtis.
"ARI" by Ariana Grande will hit the stores on September. "Scream Queens" will also premiere on the 22nd of the same month, with a two-hour pilot episode at 8 p.m. on Fox.
© Copyright IBTimes 2023. All rights reserved.