Arizona Man Sped Toward Police Cruiser While Fleeing Crime Scene, Charged With Assault
A man pointed a gun at someone and then almost hit a police cruiser while fleeing the scene. The incident took place in Phoenix, Arizona, on Wednesday (June 3).
Court records stated that the accused, identified as 25-year-old Jorden Fred Deltoro, got into an argument with another person near Thomas Road and 51st Avenue on Wednesday evening. During the altercation, the accused pointed a gun at the other person. He then got into a car and "pointed the handgun for the second time at the victim" while fleeing the scene.
A Phoenix police officer attempted to block the accused from leaving by parking her cruiser in the street. Deltoro then "looked directly at the Phoenix officer and accelerated his vehicle at a high rate of speed towards her Tahoe."
The police officer immediately slammed on the breaks. The accused swerved and sped off. His car, a red Lexus, barely missed the front end of the police cruiser.
Another Phoenix police vehicle pursued the accused, who was taken into custody after he got off the car at an apartment complex. Court records stated that an officer saw the accused tossing his handgun out of the car.
The accused was charged with multiple offenses including aggravated assault on an officer, unlawful flight from law enforcement and aggravated assault with a deadly weapon. He remained in prison as of Wednesday night.
The incident comes two months after a carjacking suspect was shot dead after he stabbed an off-duty police officer and stole a patrol car in San Francisco, California. The suspect stabbed a man during a carjacking attempt and when an off-duty officer tried to intervene, the suspect stabbed the officer as well. When police responded to take the suspect into custody, he stole a patrol car and fled the scene. This resulted in a pursuit during which the suspect rammed one of the police vehicles before getting out of the vehicle and threatening the officers with a knife. The suspect was shot by the officers. He died at the scene. Meanwhile, the off-duty officer was rushed to a local hospital.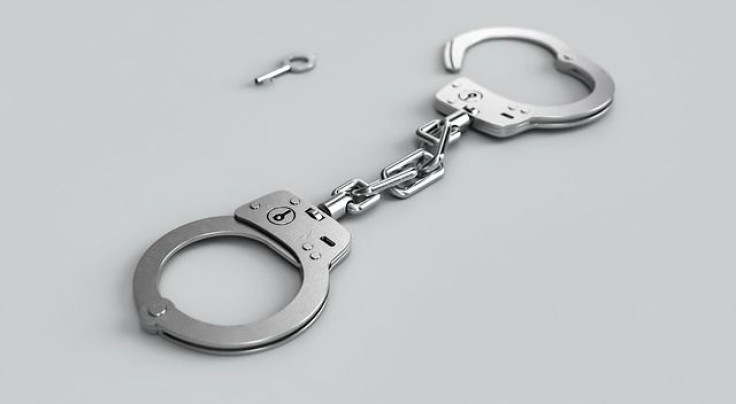 © Copyright IBTimes 2023. All rights reserved.
FOLLOW MORE IBT NEWS ON THE BELOW CHANNELS