Arizona Murder Convict Under House Arrest Escapes, Arrested Again
The Arizona Department of Corrections said a convicted murderer who escaped house arrest in Mesa was found and taken into custody by U.S. Marshals on Wednesday.
The man, 45-year-old Naomis Winfrey, was arrested as he was leaving the apartment building near Interstate 17 and Camelback Road in Phoenix, Arizona.
On Monday afternoon, Winfrey cut off his electronic GPS monitoring device from his ankle and left his home in Mesa, the department said. He was arrested after a two-day search by a U.S. Marshals task force and DOC fugitive apprehension unit.
No additional details regarding his arrest were immediately available.
Winfrey was granted parole on April 11 this year by the Arizona Board of Executive Clemency after serving 25 years in prison since Aug. 16, 1993. He was convicted to 25 years to life for first-degree murder, second-degree burglary and theft in Pima County. He was involved in a shooting during a drug transaction, reports said.
Despite 62 disciplinary infractions during his time in prison, which included fighting, assaulting staff and manufacturing intoxicating substances within the last eight years, Winfrey's parole began on July 30. His most recent violation was in January 2017, for possession of a weapon. DOC records did not specify the weapon.
Reports said more than half of his violations were classified as "major" in the records.
In an audio recording of his April 11 board hearing, members of the five-member panel considering his parole talked about how they were impressed with Winfrey's progress, a report on AZCentral said.
"I'm not a bad person, I just made the worst mistake of my life," Winfrey said in the same recording. He went on to describe a five-year plan after his release, which included attending culinary school and ultimately opening his own restaurant.
"I have no intentions of running the streets or acting a fool," Winfrey said.
He was granted parole, on the condition that he should be under house arrest, wear an ankle monitor and inform his parole officer of his whereabouts at least once a week.
Andrew Wilder, Arizona Department of Corrections spokesman, said Winfrey's last in-person meeting with the parole officer was on Sept. 20. He added when Winfrey cut his ankle monitor, it "immediately alerted our officers."
The bracelet was last detected in the area of Price and Broadway roads in Tempe. Officers quickly responded to the area. The bracelet was last found in a storm drain, according to Wilder.
"Most assuredly he's coming back to prison. This is a major charge … he won't be eligible for home arrest again," Wilder said.
The incident is the second high-profile case involving a removed ankle-monitor in Mesa in the recent weeks. Earlier this month, a woman found an abandoned ankle-monitor, which belonged to a juvenile offender, in a bush at a gas station near Power and Guadalupe.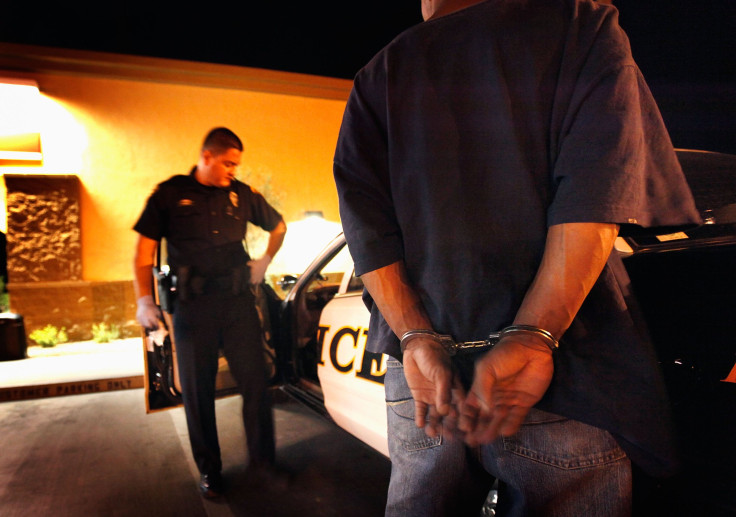 © Copyright IBTimes 2023. All rights reserved.
FOLLOW MORE IBT NEWS ON THE BELOW CHANNELS