'Arrow' Season 4 Trailer Shows The Return Of Colton Haynes; Why Does Arsenal Come Back To Star City?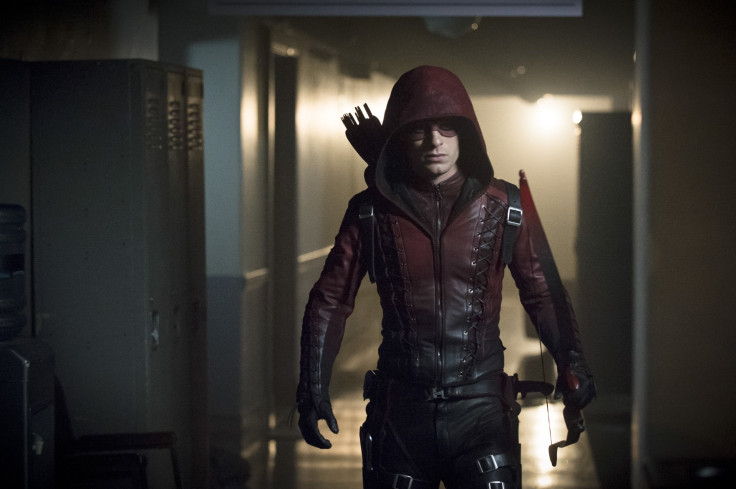 It's a busy week for the CW and its cadre of superhero TV shows as two of its most popular ones are returning, along with the premiere of a new series. As if the immensely ominous cliffhanger on which "Arrow" left its midseason finale weren't enough to get people excited, a new teaser trailer for Season 4 gives fans their first look at some returning characters.
Actor Colton Haynes previously revealed he'd be returning to "Arrow" in Season 4 as his character Roy Harper. Although it was announced that the character would return in episode 15, according to HitFix, the circumstances of Roy's return were a mystery. Now, the new teaser trailer for the latter half of the season not only shows Roy back in action but also may reveal what brings him to the city in the first place.
Roy makes his triumphant return to the show in the new trailer when Oliver (Stephen Amell) unmasks him. He's dressed all in black and covering his face with a mask -- makes sense, because if anyone saw him alive, it would pretty much give away Oliver's secret as the Green Arrow. As previously reported, Roy's biggest link to the team is Oliver's sister Thea Queen (Willa Holland). With so much mystery surrounding why the character returns, the trailer sheds a little light on the issue by revealing that Thea gets put in the hospital at some point in the upcoming episodes. With the love of his life in trouble, perhaps Roy deems it necessary to take the risk and pay the city a visit.
Later on in the trailer, he can be seen briefly suiting up as Arsenal once again to fight alongside Team Arrow, meaning the reason for his return will require him to throw down with some bad guys. Although fans are likely thrilled to see him back to his old sidekicking ways, his return may very well spell serious trouble for Thea.
While Roy coming back could be considered enough of a tease, the trailer doesn't stop there. Also returning to the cast in Season 4 will be Nyssa al Ghul (Katrina Law) and Tatsu Yamashiro (Rila Fukushima). Both characters were teased alongside Haynes in the upcoming episodes, meaning that the members of Team Arrow aren't necessarily done dealing with the League of Assassins, despite defeating their principal leader at the end of Season 3.
"Arrow" returns Jan. 20 at 8 p.m. EST on the CW. Before any old characters can make a comeback, Oliver will first have to deal with the aftermath of the midseason finale, which saw his fiancée, Felicity (Emily Bett Rickards), suffer a life-threatening gunshot wound at the hands of Damien Darhk (Neal McDonough) and his men.
© Copyright IBTimes 2023. All rights reserved.