'Arrow' Season 7 Spoilers: Who Is Blackstar? Katherine McNamara Might Play Villain
"Arrow" Season 7 hinted at the introduction of a new comic book character, Blackstar. Comic readers identify the name with a few different characters, and it looks like the CW drama will have its own spin on the potential villain. Character details might leave fans wondering if Katherine McNamara's mysterious character is Blackstar.
In Season 7, episode 6, the flash forwards revealed that Felicity (Emily Bett Rickards) was murdered. She also is using the villainous code name the Calculator and working with criminals. After William (Ben Lewis) discovered her files that showed a plan for leveling the entire area outside the Glades, he looked up the last person she contacted: "BLACKSTAR" was on the screen.
Blackstar is a name associated with at least four DC Comics characters (who use various spellings), according to DC Database. There's Earth-Two's Black Star, William Mowse, a villain who was erased from existence in the "Crisis on Infinite Earths" comic arc. There's Prime Earth's Black Star, an energy absorbing villain who called himself a "living black hole." There's also a female Black Star in the Quality Universe who was an enemy of the Blackhawks.
Then there's Blackstarr, who has the most detailed history. Rachel Berkowitz, from Earth-One, was a Jewish girl in a concentration camp in Nazi Germany, but the camp commandant took her in and raised her with Nazi beliefs. She was shipped off to the U.S. before the end of World War II and became a scientist. An experiment gone wrong resulted in some new powers (teleportation, elemental control, energy blasts and more). She started going by Blackstarr and helped lead a Nazi organization in the 1980s. That's when she got into a life-ending fight with Supergirl.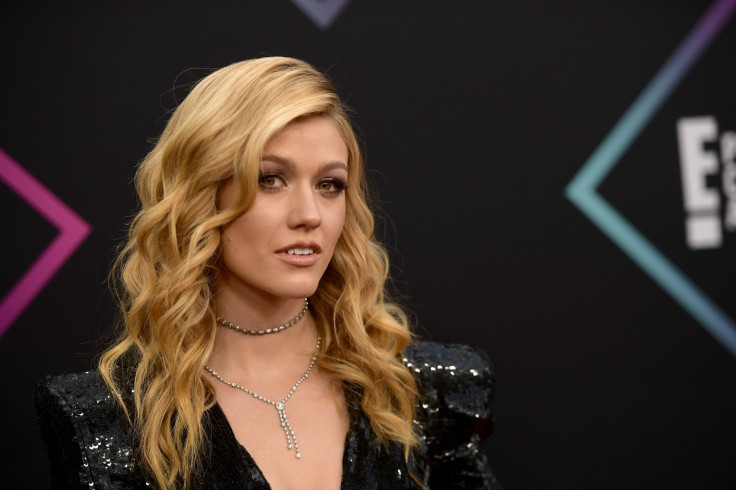 It seems pretty unlikely that Felicity would team up with a Nazi, especially after audiences learned her grandparents survived the Holocaust in last year's "Crisis on Earth-X." However, that might be why "Arrow" is changing her backstory or possibly developing an entirely new character called Black Star.
In October, Bleeding Cool reported (without naming their source) that there would be a character called Black Star who is a "woman whose story starts as an underground cage fighter." That certainly doesn't sound like the Blackstarr from the comics. It does, however, sound similar to descriptions of Kat McNamara's new character, Maya.
"She's a street fighter, so she's a boxer in an underground fight club," the actress tole E! News earlier this month. "She grew up in a very rough environment and is very much a product of that environment. So whereas Clary [from "Shadowhunters"] was very much the hopeful optimist, Maya is very much the realist and the one to punch first and ask questions later. She's not one to be underestimated or messed with."
How many underground fighters could we get this season? Plus, the flash forwards have definitely proved to be a "rough environment." In addition, TVLine already hinted that she was playing a villain with a casting notice reportedly calling Maya "Buffy the Superhero Slayer."
It certainly sounds like McNamara could be playing Black Star, who might not actually have much in common with any version of the DC Comics villain. Of course, this is just a theory. The CW is keeping everything top secret for now. Fans will have to tune in to see if Black Star and Maya are the same person.
"Arrow" Season 7 airs Mondays at 8 p.m. EST on The CW.
© Copyright IBTimes 2023. All rights reserved.